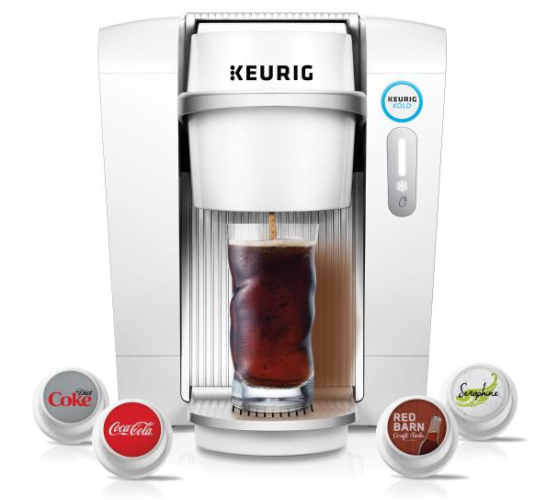 Keurig Keurig
REMEMBER THE 80S, when everyone and their mother wanted to make their own fizzy drinks with a Soda Stream? Well, beverage company Keurig is trying to bring that back.
Their newest gizmo, the Keurig Kold, turns water into soft drinks in about 60 seconds.
"But how is this different to Ye Olde Soda Stream?" we hear you cry. Well, Keurig says that unlike a Soda Stream, you don't need a CO2 canister, the drinks come out ice cold, and – crucially - the stuff that comes out is actual Coca Cola or Sprite.
The drinks come in special pods along with 'carbonator beads' – the machine pumps cold water through the pods, which activates the CO2.
https://vine.co/v/eQB6hwr20Xh
At the moment, the machines are only available in certain parts of the US, and will be rolled out all across America in 2016.
It all sounds quite cool in theory, but is it cheaper than heading to Tesco and picking up a six-pack of cans? Erm, no. The machine itself costs $369, and a pack of four pods costs $5 (around $1.25 a glass).
We'll stick with our cans. Everyone knows drinks taste better out of a tin, anyway.