IN CASE YOU missed it, Kim Kardashian shared a cute pic of all the kurrent Kardashian (and ko.) babies on her Instagram last week.
From left to right, we have Kim's youngest daughter Chicago, Khloe Kardashian's baby True and Kylie Jenner's daughter Stormi.
Cute, right? Tell you what's not so cute though? Surprise, surprise – the comment section is a cesspit of unfiltered nastiness. 
Baby True has been the subject of some unsavoury remarks since the photo was posted – about how it's a pity that she looks like her dad Tristan Thompson; about how much cuter Chi and Stormi are in comparison. Even more disheartening? The majority of commenters are black or mixed raced.
At five months old, True is already being subjected to colourism – the prejudicial or preferential treatment from the same ethnic group based on skin colour.
"Sounds like racism, Ted." It sure does – the difference here is that racism usually comes from different ethnic groups. It is also more likely to affect darker skinned men and women. 
Colourism is very prevalent in modern society. Let's take this year's series of Love Island, shall we? Several of the contestants stated that their type on paper was "mixed race". However, this is not comparable to saying you prefer blondes over brunettes. Basing attractiveness on race is a pretty questionable thing to do.
Similarly, presenter Maya Jama got in to trouble earlier this year over now-deleted tweets she sent as a teenager, which seemingly mocked the looks of black women.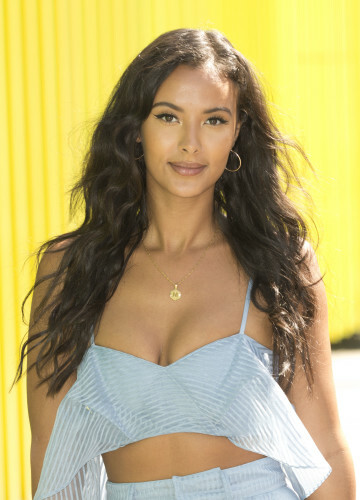 PA Wire / PA Images PA Wire / PA Images / PA Images
In April 2012, Maya tweeted: "'Dark skin bitches shaving their head expecting to look like Amber Rose, when really they end up looking like Micheal Jordan.' Looooooooool."
Maya – who is half Swedish, half Somali – tweeted a short apology "to all woman" in response to the controversy. However, it was widely criticised for its weakness and for not going far enough in apologising specifically to dark-skinned women.
In her second apology, Maya said: "My original apology was me wanting to say sorry for what was posted as quickly as possible because I didn't want anyone to think that I was ignoring the issue and that it didn't mean anything to me.
I know now that I could have definitely worded it a lot better, I mentioned all women because I felt like I had set a bad example to the people that follow and look up to me that I normally try and encourage but that tweet that resurfaced was offensive to dark skinned black women, not "all" women, and I understand that me extending my apology to all women came across in a way I never meant it to, I know how out of line it is to post something like that when so many dark skinned black women have been hurt and insulted by similar comments for such a long time and I honestly am disappointed in myself whether the tweets were posted 6 years ago or yesterday they are not cool and it was ignorant and careless."
Colourism is not something to be entertained and I do not support it, what I reposted was unacceptable in every way and I was wrong for that. Again I'm sorry."
There is a kind of black that mainstream media deems beautiful. It's the kind that helped Maya get to do the work that she does. It's the kind that gets a foundation shade that matches them. It's the kind that makes baby Chicago "cute" and True "ugly".
True didn't ask to be born into the most famous, most extensively scrutinised (when it comes to aesthetics) family in the world, but she was. Growing up, she will constantly be compared to her family members. That's bad enough without bringing her skin colour in to it. It is not ok to make a child feel like they are not enough in their own skin simply because of their melanin. 
DailyEdge is on Instagram!