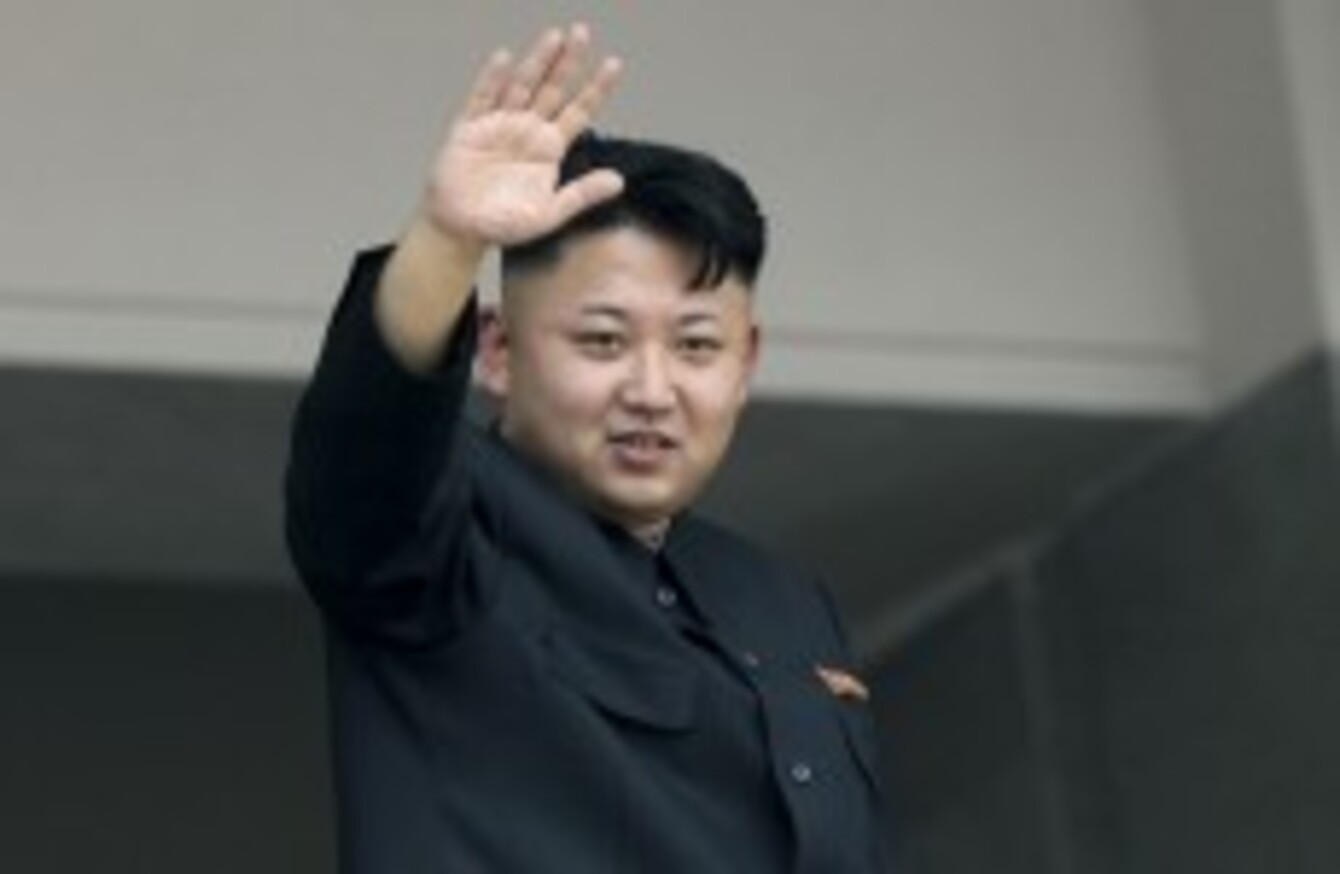 Kim Jong-Un, pictured in July 2013
Image: Wong Maye-E
Kim Jong-Un, pictured in July 2013
Image: Wong Maye-E
KIM JONG-UN MAY be enjoying a delicious Jameson whiskey as you read this, after receiving a bottle as a present.
Bookmaker Paddy Power has confirmed that it sent a number of gifts to the North Korean premier, as part of its now-withdrawn sponsorship of Dennis Rodman's trip to the country in December.
Reports today, originally published by NK News, suggest that these items could have been in breach of UN sanctions against the country. However a Paddy Power spokesperson told DailyEdge.ie that the company was satisfied it had not broken any sanctions.
Here are the items Kim Jong-Un was given by the company. (All photos are file pictures for illustrative purposes only.)
A bottle of Jameson whiskey
(Jameson did not contribute the gift; a spokesperson told DailyEdge.ie that parent company Irish Distillers Pernod Ricard "have no involvement in this presentation".)
Two whiskey glasses
A decanter
A 'traditional baby dress'. (We have no idea what this is, really.)
And a handbag.
Reports last week suggested that the gifts to Kim Jong-Un were valued at thousands of dollars. European Union sanctions against North Korea, derived from a UN resolution, include a stipulation on some luxury goods.
However, Paddy Power have said the gifts had only a modest monetary value. The spokesperson said:
We're satisfied that we haven't breached any of them [the sanctions]. We gave a baby dress and a handbag as recommended by our protocol advisor on North Korea. All of modest value, nothing like the stuff that was bandied about.
Asked about the gift of whiskey to Kim Jong-Un, a spokesperson for Irish Distillers Pernod Ricard confirmed Jameson had no involvement and added:
We couldn't comment on anyone choosing to drink Jameson whiskey or not.
Paddy Power terminated its sponsorship of Dennis Rodman's controversial trip on December 23, following international coverage of the execution of Kim Jong-Un's uncle Jang Song-thaek.
"We held our hands up and said 'We called this one wrong,'" the spokesperson said.
Irish broadcaster Matt Cooper is currently in North Korea as part of Rodman's follow-up visit. He has said he hopes it will improve diplomatic relations between the totalitarian regime and the US.