KIM KARDASHIAN HAS landed herself in hot water for posting a series of videos that show her famous sisters fawning over her "anorexic" looking body.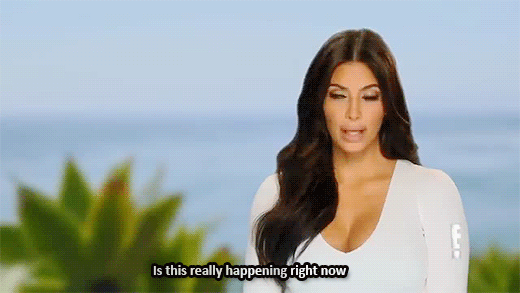 giphy giphy
Sitting in a room with younger sisters Kendall and Khloe, Kim films the two of them acting shocked that Kim has been able to create such a sculptured body. Kim has always denied that she has had implants or surgery.
In an Instagram clip, Kim asks Kendall to repeat a comment she had just made off-camera.
No, I'm really concerned. I don't think you're eating.
instagram / kimkardashian instagram / kimkardashian / kimkardashian
Kim squeals in fake-shock and delight, as if she's heard Kendall's comment for the first time.
Whaaaat!
Kendall for some reason continues to play along with Kim's vanity game:
Like, you look so skinny.
Kim squeals again at a level that would cause dogs to lose their hearing.
Whaaat. Ohmygod thank you!
Kendall simpers in response:
Of course.
Kim films her sisters praising her over the whole evening.
The first series of conversations about Kim's all-natural body occurs at the beginning of the night. Two hours and several posts about poker later, Kim films yet more conversations about her favourite topic: herself.
At the end of the night, she superimposed 'TELL ME MORE' over a video of Khloe telling her that her waist looks 'anorexic' and that her arms are 'pin thin'.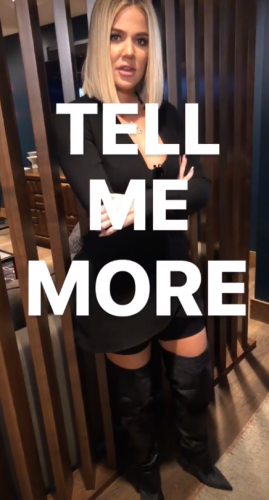 instagram / kimkardashian/ instagram / kimkardashian/ / kimkardashian/
In another video, Khloe and a friend discuss what Kim's possible diet might consist of. Khloe lists off foods, that whilst healthy, would not be enough to survive on.
Cucumber, celery,  maybe some lettuce..
Different flavours of oxygen. Is that what you're eating?
At one point Khloe says:
This takes work to look like this.
Mmm-hmm, honey, it also takes money.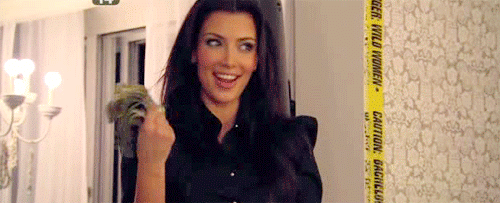 giphy giphy
This story would be completely inane if it wasn't for the fact that there's been a huge surge in teenage girls being hospitalised for eating disorders. Social media has been linked to the rise.
Last year in Ireland, the number of hospitalisations for the mental health disorders of anorexia and bulimia doubled.
People were not happy with the carelessness of Kim posting the videos, especially when she has so many young and impressionable followers.
Zoë 🐻 / Twitter Zoë 🐻 / Twitter / Twitter
It's important to remember that anorexia is a mental illness that can cause irreparable damage to a person's body.
Ashlyn Breen / Twitter Ashlyn Breen / Twitter / Twitter
Eating disorders carry the highest risk of death of any mental illness.
If you've been affected by any of the subject matter in this article then please contact one of the following organisations:
Bodywhys: 1890 200 444
Samaritans: Freephone 116 123; Text 087 260 9090; or Email jo@samaritans.ie
DailyEdge is on Instagram!