WHAT A SAGA.
A couple of days ago, Kim Kardashian was hanging out in a fancy hotel room on a Monday afternoon (as you do) and she posted a dubious-looking selfie to her Snapchat story. Why was it dubious?
Well, everyone watching noticed two conspicuous white lines in the background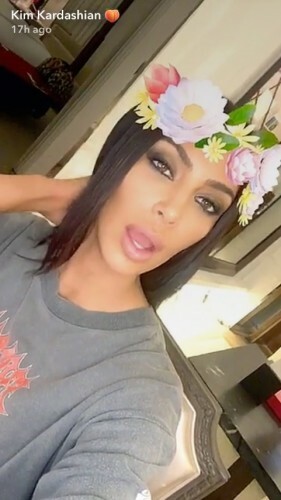 KimKardashian Snapchat KimKardashian Snapchat
Look at them there
KimKardashian Snapchat KimKardashian Snapchat
Thousands of people accused her of accidentally posting evidence of cocaine use.
But it was Irish Twitter user @Doirs19′s tweet that went viral – and eventually prompted a response from Kim
She claimed that it was sugar from a "candy mess" North was having earlier that day
OK, seems plausible.
A lot of people didn't really buy the excuse though – with the main question being an obvious one
Chrissy Teigen weighed in to defend Kim on this important issue
That brought the story up to last night – and things got even more interesting from there.
Kim took to Twitter and Snapchat and changed her story. She returned to her hotel room and discovered that it wasn't lines of sugar at all – it was the pattern of the marble table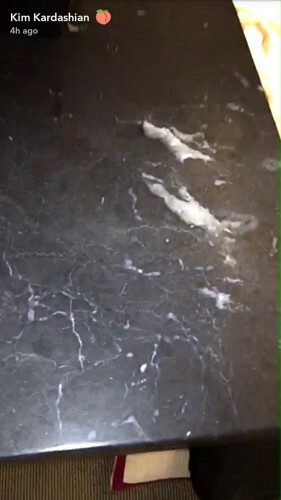 Kim Kardashian Snapchat Kim Kardashian Snapchat
And she posted a few more photos of the table in question as evidence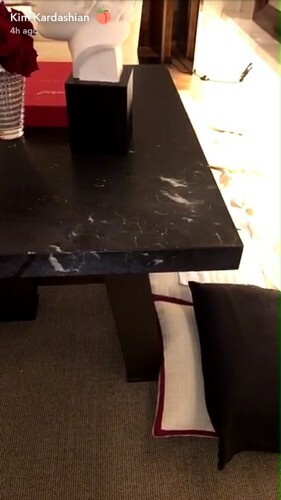 Kim Kardashian Snapchat Kim Kardashian Snapchat
Along with a video explaining the mishap and the incorrect excuse
Just a marble table 😂😂😂 pic.twitter.com/5GA14ptvqy

— Kim Kardashian West (@KimKardashian) July 12, 2017
If you can't see the video, click here. 
So now.
The cocaine conspiracy theorists had to reassess their position after the bombshell marble evidence was posted – Kim's 'Zapruder film', if you will.
The lesson here? Always be on the lookout for dodgy background items – and *always* get your story straight before throwing out the excuses.
DailyEdge is on Snapchat! Tap the button below to add!