EVERY WEEKDAY MORNING, DailyEdge.ie rounds up the best of the day's celebrity dirt from the top to the very bottom.
Kim Kardashian has hit back at fans who accused her of uploading a 'photoshop fail' to Instagram.
Earlier this week the Keeping Up With The Kardashians star posted a very suspicious looking picture onto her social media account that featured a squashed car in the background and a bent curb.
She captioned the image with: "So ready to March today! ‪@AMarch4OurLives @EveryTown."
But fans didn't hold back when they noticed that there was something not quite right with the picture and mercifully mocked the reality star for her editing efforts – so much so that the star was forced to turn off comments on the post.
Pretty warped looking now, in fairness.
BUT NEVER FEAR – Kimmy is here to clear everything up. Apparently, it's just a fan image she nabbed which had been mirrored. So there.
I'm seeing online and on news media outlets that I suffered a 'Photoshop fail'.
"I reposted a picture on Instagram that a fan had already posted—I only added a filter to it. It looks like the fan mirrored the photo, which is the reason the car looks like that.
Who would even Photoshop a car to look like that?! LOL."
LOL indeed. (Metro)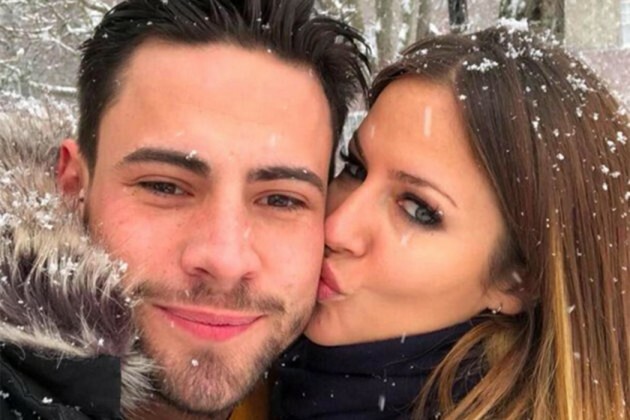 Caroline Flack has broken up with new boyfriend Andrew Brady over claims he did the dog on her.
The Love Island host has deleted all evidence of the reality star from her Instagram AND blocked him - after a woman got in touch with her to say she'd spent the night with Andrew after meeting in a club.
Andrew was just starting to get to know Caroline's family when the allegations came out – and although he denied any wrongdoing, Flazza wasn't happy.
"Caroline ended things with Andrew after realising that he hadn't been entirely honest with her," a source told the newspaper.
She felt like she couldn't trust him. Things started to unravel after the first cheating claim."
Less than a week ago, Caroline had moved Andrew into her London home and the pair were spotted carrying his possessions through her front door – which her boyfriend opened with his own key. Yikes. (Mirror)
Christina Aguilera has shared her new Paper Magazine cover, in which the star has unveiled a rather dramatic transformation.
The singer, who is known for her dramatic looks, went "makeup free" for the cover.
"I've always been someone that obviously loves to experiment, loves theatrics, loves to create a storyline and play a character in a video or through stage," she said.
I'm a performer, that's who I am by nature. But I'm at the place, even musically, where it's a liberating feeling to be able to strip it all back and appreciate who you are and your raw beauty."
However, she also admitted to loving a "beat face", so I don't think she'll be retiring the lippies just yet. (Instagram)
And all the other celebrity dirt…
Peter Andre is playing a heroin addict in a new movie. (Daily Mail)
People REALLY want to know who bit Beyoncé on the face. (DailyEdge)
Ant McPartlin  will be on this week's Saturday Night Takeaway – via pre-recorded clips. (The Sun)
Louis Tomlinson has paid tribute to is late mother on the anniversary of his X-Factor audition. (OK! Magazine)
DailyEdge is on Instagram!