EVERY WEEKDAY MORNING, the Daily Edge rounds up the best of the day's celebrity dirt – from the top to the very bottom.
#KIMYE: Kim Kardashian may be three months pregnant, but that doesn't mean she's going to put on sensible underwear. She rang in the New Year with Kanye West and their baby (well, inside her) while wearing what looked suspiciously like one of Kristen Stewart's undie-free rig-outs. More photos here. (HuffPo)
Also, it's emerged that the baby was conceived "in the shadow of the Vatican". And Kim has sworn that it won't be getting a spin-off reality show. Whatever. Let the Kimye foetus reality show sweepstake begin. (TMZ)
PUT SOME PANTS ON DEAR. IT'S OK TO BE COMFORTABLE. (AJM/EMPICS Entertainment)
#BRANGELINA: Did Brad Pitt and Angelina Jolie FINALLY get hitched? Can the world's showbiz journalists go a single week without covering this story? The answers to these questions are "maybe" and "no".
Anyway, the couple are rumoured to have "secretly tied the knot" on Christmas Day while on their family holiday in the Turks and Caicos Islands.
Also, apparently they brought along two nannies for EACH of their six children. Two each! They sound like no fun. (Telegraph)
For the love of God, would you get married so we can all get some peace? (Yui Mok/PA Wire)
#NEW YEAR: Meanwhile, top internet sleuths have discovered that Chris Brown and Rihanna are back together AGAIN and spent the New Year safely tucked up in bed. How do they know? Because the duvet in this photo from Rihanna…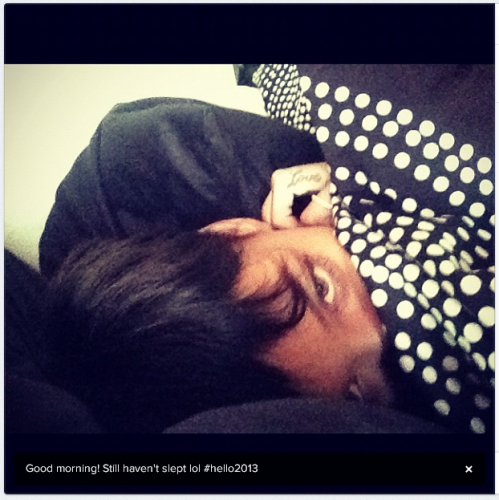 … is the same as the duvet in this photo from Chris Brown the same night: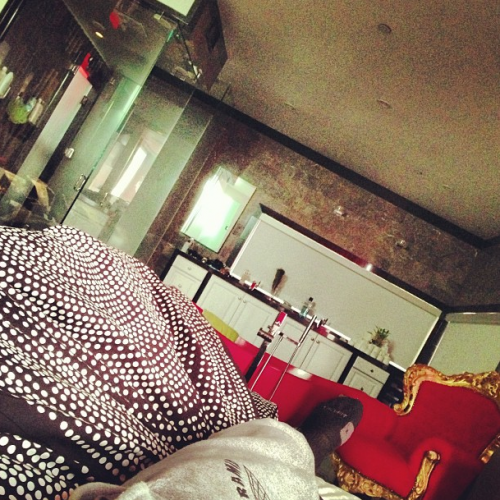 Other things we learned from these photos include: (1) Rihanna has a shower in her bedroom. Not an ensuite; actually IN the bedroom. (2) Chris Brown wears socks in bed like a granny.
And the rest of the day's dirt…
For more, follow @dailyedge on Twitter and like The Daily Edge on Facebook.