KIMYEWATCH HAS US all exhausted. But we won't give up. No, you deserve to hear about their every movement, and we won't let you down.
Reader Aisling Dunne sent us this photo of the newlyweds leaving the Odeon in Portlaoise of all places and we just can't debunk it.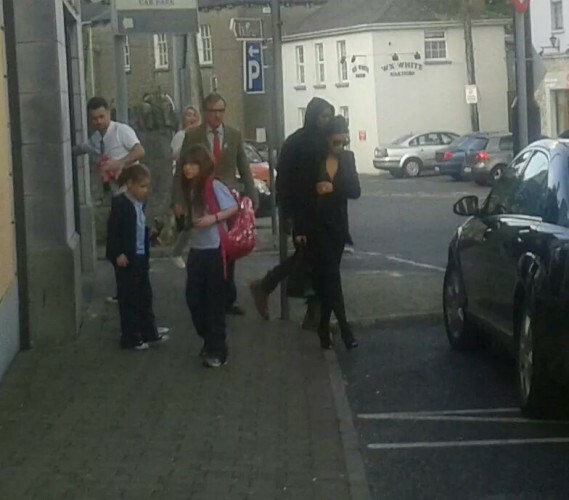 Aisling Dunne Aisling Dunne
They apparently caught a viewing of Maleficent and left a bit early.
WHY AREN'T THOSE KIDS MORE EXCITED?
On cue, Twitter went mad
The outing is not highly unlikely, considering Kanye went there to see Prometheus during his last visit to Ireland. Which, also opens it up to the possibility that this photo is old but unseen.
The plot thickens.