AUSTRALIAN WILDLIFE is unlike any other country. Giant spiders, huge crocodiles, and carjacking koalas. Really.
Sam Box from rural Victoria had just returned home from school when he noticed something strange about his family's Land Rover.
Upon investigation, he discovered a thieving koala sitting calmly with its hands on the steering wheel.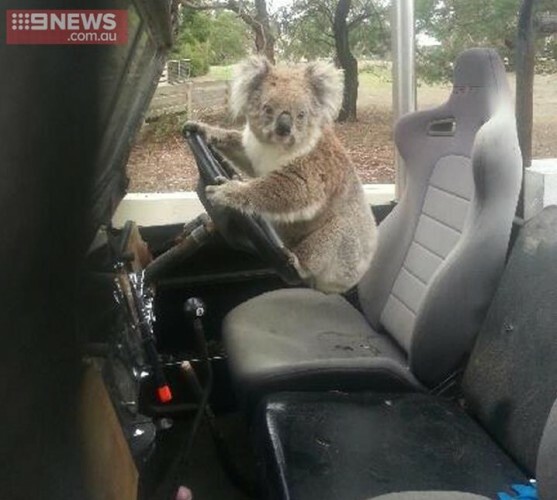 9News.com.au 9News.com.au
Box told 9 News that he tried to scare the koala off, but the animal was pretty set on his joyride.
"He was checking me out as much as I was checking him out," he said.
9News.com.au "Back her up, there" 9News.com.au
Eventually, the koala got the hint and "got out and walked away" when Box opened the door of the vehicle. "Walked away"? The furry fiend didn't even care about being caught.
So far, no arrests have been made, but we're hopeful the menacing marsupial will be brought to justice.
See more pictures of the thieving koala over at 9News.