EVERY WEEKDAY MORNING, DailyEdge.ie rounds up the best of the day's celebrity dirt – from the top to the very bottom.
#KARKRASHIANS Kim Kardashian's ma has come under fire for parading her "fake" grandaughter in front of TV cameras to drum up buzz for her new chat show.
Kris Jenner's talk show debuted her talk show yesterday and hinted on Facebook that baby North West might make her public debut on set, posting a photo with the caption:
You never know who will stop by our show today!
However, it wasn't baby North who appeared in the promo shots, it was someone else's non-famous baby.
Stay klassy Kris.
#HOPELESS CASE Chris Brown could be facing four years in prison after a judge in LA granted a motion to have his probation revoked.
A judge in LA yesterday decided that Brown will have to face the music in court next month, where he could be sentenced to time behind bars if he's found to have violated the terms imposed on him following  his conviction for beating up then-girlfriend Rihanna in 2009. (TMZ)
He was involved in a hit-and-run in May, leading to this current legal trouble. (FOX)
Brown took to Twitter following yesterday's court decision, comparing himself to Jesus.
Yes, you heard us. Jesus.

#GOD'S GIFT You guys, Justin Bieber cares about all of us, and wants to share his "gift" with us.
Ugh. Pass that mop bucket he piddled into last week so we can do a quick puke, will you?
The popstar has tweeted this inspirational message to fans to show them that despite his recent bad boy carry on, he's there for them.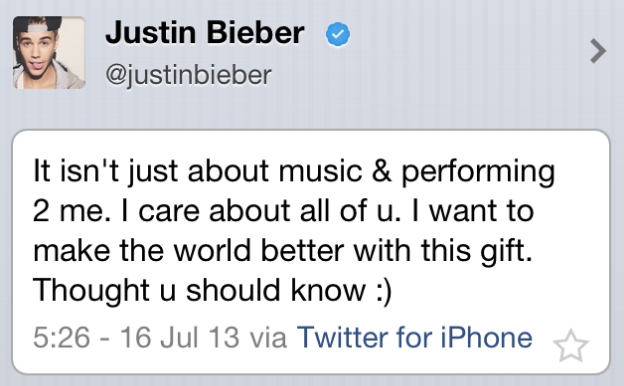 Meanwhile ginger pixie Ed Sheeran has backed Beiber up, admitting that he too has been caught short, and once pissed in a bin at a festival. (MTV)
Stand back ladies, I saw him first.
Tammie Arroyo/AFF/EMPICS Entertainment
And the rest of the day's celebrity dirt…