FOLLOWING STORMI WEBSTER'S outlandish first birthday bash, there was one question on everybody's lips – where the hell was Kylie Jenner's first baby, Norman?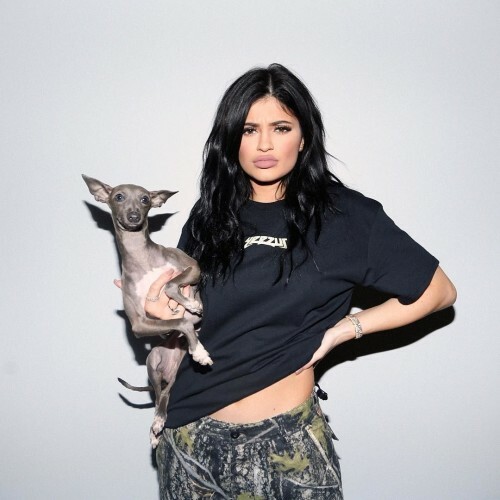 Kylie Jenner / Instagram Kylie Jenner / Instagram / Instagram
Norman, affectionately referred to as 'Normi' by Kylie and ko., became a Jenner long before Stormi was a twinkle in holy God's pocket. 
However, when Kylie introduced the world to her new puppy Wesley last weekend, people were concerned that something had happened to the Italian greyhound.
Luckily, all is well with Norman, Kylie just possibly isn't arsed Instagramming him anymore.
Without further ado, here's a comprehensive list of all of Ms Jenner's pets that we know of, so nobody suffers the misfortune of forgetting one again …
Norman (Italian greyhound)
Kylie got Norman in 2014, and celebrated his 1st birthday with a bash that could rival Stormi's on the lavish-scale.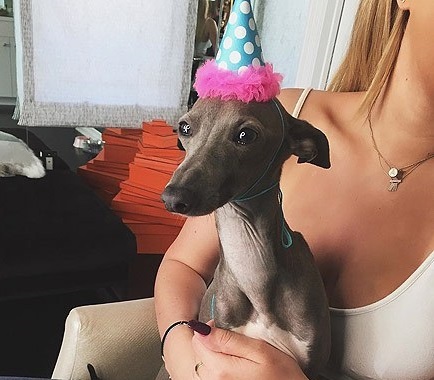 Kylie Jenner / Snapchat Kylie Jenner / Snapchat / Snapchat
Norman shares an Instagram account with his, eh, girlfriend, Bambi (more on this later.) The account has over 460,000 followers but hasn't been updated since October 2017.
Bambi (Italian greyhound)
Kylie (left) Bambi and Norman
Two years ago, Kylie ended up missing the American Music Awards (AMAs) when Bambi unexpectedly gave birth to puppies. Norman and Bambi may have started out as brother and sister, but that clearly didn't remain the case for long …
A gentle reminder to all pet owners – have your animals spayed or neutered!
Rosy and Harley (Italian greyhounds)
Puppies Rosie and Harley were actually the dogs Travis Scott couldn't name during the pair's Mr. & Mrs. game with GQ.
GQ / YouTube
Kylie screaming "LADY!?" is all of us, TBH.
Sophia (Italian greyhound)
Sophia and Norman
Kylie adopted Sophia in 2015.
With so many four-legged friends running around now, she thought it was only right to have a luxury dog mansion built for them last year, complete with built-in air conditioning.
Meanwhile, people all over Ireland struggle to access affordable housing. But I digress …
Bruce (bunny)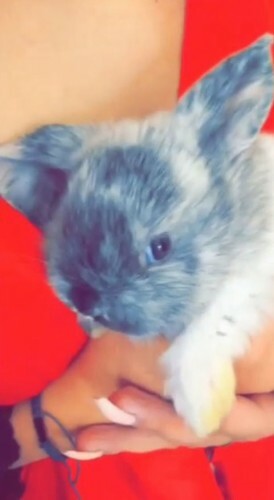 Kylie Jenner / Snapchat Kylie Jenner / Snapchat / Snapchat
Shortly after acquiring Sophia, Kylie adopted a bunny called Bruce in 2015, showing him off on Snapchat (R.I.P.). The bunny's name is a little odd, considering that the rabbit joined the fam after Caitlyn Jenner's iconic Vanity Fair cover. 
DailyEdge.ie can't confirm whether she still has Bruce, as he hasn't featured on her social media in a long time.
Wesley (Chihuahua/Dachshund mix)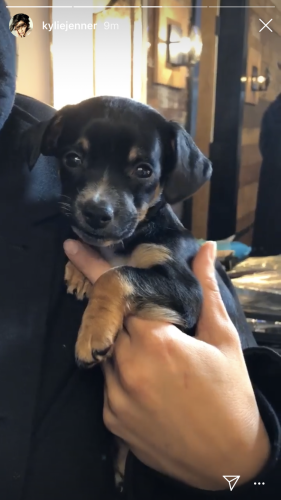 Kylie Jenner / Instagram Kylie Jenner / Instagram / Instagram
Wesley made his social media debut over the weekend after being adopted by Kylie and her best friend Jordyn Woods.
Kylie Jenner / Instagram Kylie Jenner / Instagram / Instagram
Honourable mentions
Kylie is reported to own a flock of chickens.
Kris Jenner gifted her with a teacup pig (from the infamous vine) called Eddie. DailyEdge.ie cannot confirm whether she still owns.
At one point, a long-haired Daschund called Odie was featured on Kylie's social media channels. However, in the aforementioned GQ video (pre-Wesley), Kylie says she only owns four dogs. Hmmmm. 
Seemingly, during their relationship Tyga gifted Kylie with a $50,000 English bulldog called Roly. Since they've broken up, he hasn't been seen since.
DailyEdge is on Instagram!