HOLLYWOOD HAS ITS fair share of power couples and Kylie Jenner and Travis Scott are definitely up there. They have a fair bit to go before reaching Kimye levels but they're young so they're not really doing that badly.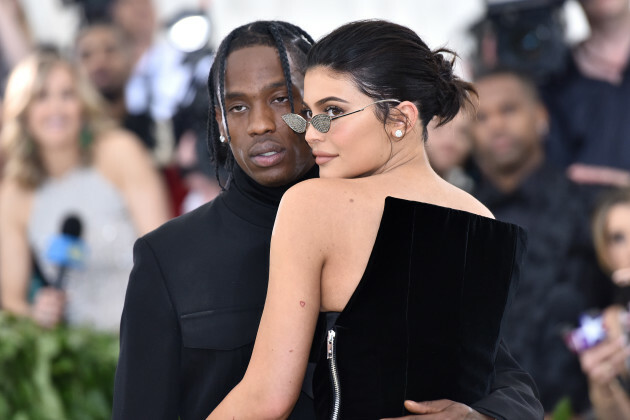 SIPA USA / PA Images SIPA USA / PA Images / PA Images
In a bid to cement their power couple status, Travis has cast Kylie in the music video for his new song 'Stop Trying to Be God' as the Virgin Mary. Unfortunately, there's no sign of Stormi as the baby Jesus which is a travesty really.
TravisScottVEVO / YouTube
In the video Travis depicts himself as a god telling another version of himself to stop trying to be a god all while lasers are coming out of his eyes. The Travis version of God looks somewhat similar to Snoop Dogg though which is a bit odd.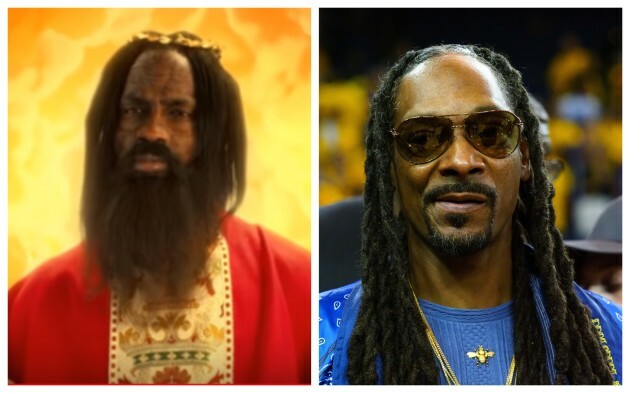 Youtube / PA Images Youtube / PA Images / PA Images
Anyway, what's even more striking is the fact that Kylie Jenner appears in the video decked out in gold body paint and looking pretty heavenly altogether as she cradles Travis who appears to be passed out.
Youtube Youtube
The video is packed with Biblical imagery as you'd expect but the real star of the show is of course Kylie who appears again towards the end, sitting in the manager cradling a lamb.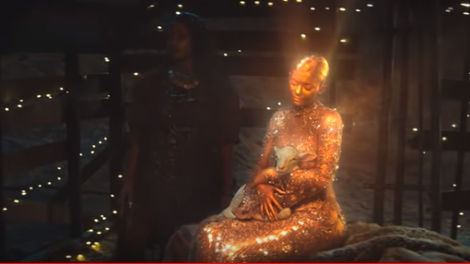 Youtube Youtube
Truly stunning.
The video is directed by Dave Meyers who directed the music videos for Ariana Grande's 'God is a Woman', Kendrick Lemar's 'All The Stars' and Rihanna's 'Where Have You Been'.
KendrickLamarVEVO / YouTube
The song also features Kid Cudi and Stevie Wonder on harmonica in case you needed any other reasons other than Kylie Jenner as the Virgin Mary to listen to it.
DailyEdge is on Instagram!