EVERY YEAR, BEFORE the Oscars, various websites try to predict what will happen on the night.
PA Images PA Images
Some publications even go so far as to poll academy members before they've voted, to get a feel for what they might be thinking.
So what does it mean?
IndieWire spoke anonymously to an Academy voter, and it's not looking great for any Irish hopes.
The Billboards and Get Out seem promising, however.
Both Three Billboards and Get Out were very original and fun! They made me laugh. Much-needed distraction right now.
I just didn't like Dunkirk and Lady Bird that much. Dunkirk was too impersonal and Lady Bird was overrated.
Scandalous!
PA Images PA Images
As for directing…
I thought Mudbound was extremely well directed. Powerful, disturbing, and timely story. I just didn't enjoy Dunkirk and Lady Bird as much.
While Lady Bird is a charming coming-of-age film, it is overrated and I am rather surprised at the accolades it has received.
No-so-complimentary.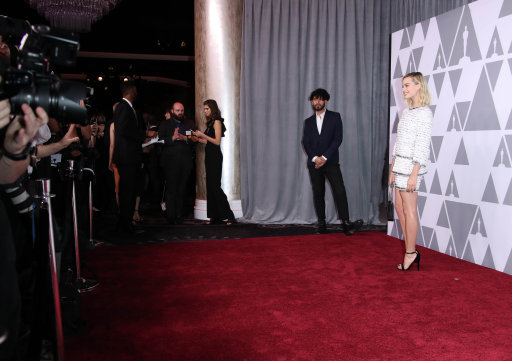 PA Images PA Images
They don't even give a nod to Saoirse in the Best Actress category, seemingly thinking there are only three nominees, Margot Robbie, Sally Hawkins, and Frances McDormand.
Who IS this person?
It seems a lot of people didn't get Lady Bird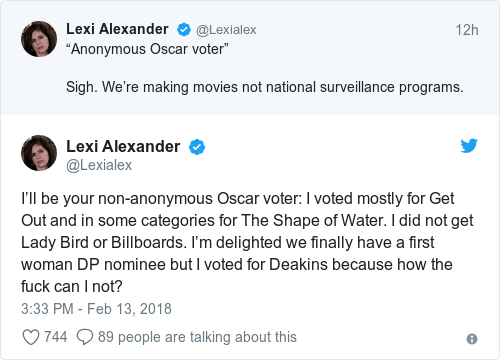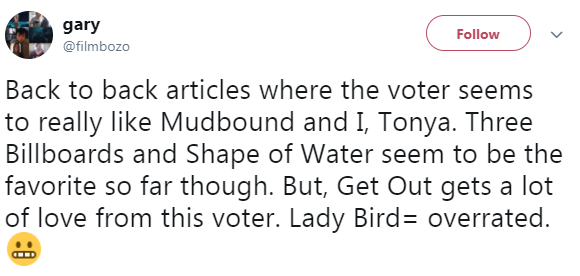 However, the second anonymous voter speaking to The Daily Beast said they loved Lady Bird, but would be voting for Frances McDormand as Best Actress. They DID say Greta Gerwig or Guillermo Del Toro has their vote for Best Director, though.
Not a whole lot of great news there, but it's only two voters. Only time will tell the true winners.
DailyEdge is on Instagram!