IF YOU'VE WATCHED the Lifetime documentary series, 'Surviving R Kelly', you'll know that plenty of famous faces were approached to talk about the singer and the allegations against him.
Jay Z, Dave Chapelle, Erykah Badu, Mary J. Blige and Lady Gaga all turned down the opportunity to be interviewed. Now, Gaga – a former collaborator of Kelly's -  is speaking out.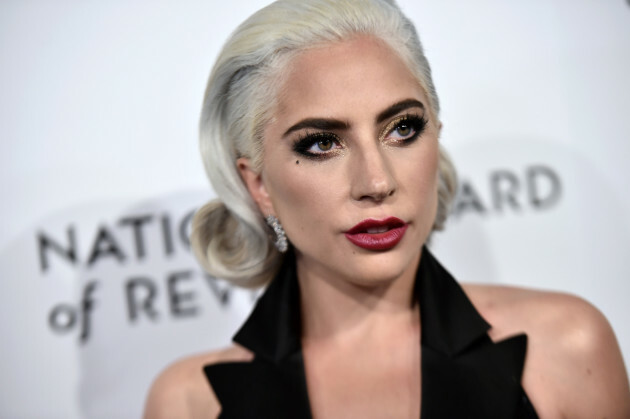 UPI / PA Images UPI / PA Images / PA Images
"I stand behind these women 1000%, believe them, know they are suffering and in pain, and feel strongly that their voices should be heard and taken seriously," Gaga statement reads, referring to the women who spoke out against Kelly in the series.
I'm sorry, both for my poor judgment when I was young, and for not speaking out sooner."
Gaga worked with Kelly on the 2013 ARTPOP single 'Do What U Want', which she now intends to have removed from iTunes and streaming services. Gaga and Kelly performed the song together on 'Saturday Night Live' and at the American Music Awards. She also vowed to never work with Kelly again.
In the statement, she discussed the song's creation and her impressions of it now.
Gaga has been criticised for not speaking out sooner, but she explains that the song – and the unnerving video which accompanied – came from a place of unprocessed trauma following her own sexual assault at the age of 19.
As a victim of sexual assault myself, I made both the song and the video at a dark time in my life, my intention was to create something extremely defiant and provocative because I was angry and still hadn't processed the trauma that had occurred in my own life. The song is called 'Do What U Want (With My Body),' I think it's clear how explicitly twisted my thinking was at the time.
If I could go back and have a talk with my younger self I'd tell her to go through the therapy I have since then, so that I could understand the confused post-traumatic state that I was in—or if therapy was not available to me or anyone in my situation—to seek help, and speak as openly and honestly as possible about what we've been through."
Following this, Beyoncé's dad and former Destiny's Child manager Mathew Knowles says he specifically kept the girls away from R Kelly.
PA Archive / PA Images PA Archive / PA Images / PA Images
In a new interview with Metro, Knowles said he begun to "hear some of those things" around 1998, shortly Kelly's illegal marriage to a then-15-year-old Aailyah and as Destiny's Child were gearing up to release their debut album.
Because of Kelly's reputation, Knowles repeatedly turned down offers to work with the established Kelly. The rumors also led him to be more vigilant of Destiny's Child's whereabouts at all times.
"The girls were 15, 16. When they went to the bathroom, Tina [Knowles' then-wife] would go with them. They did not leave our eyes," Knowles said.
The district attorney in Fulton County, Georgia, has reportedly opened a new investigation into Kelly's alleged abuse.
According to the Blast, the DA is exploring the possibility of charging Kelly with false imprisonment for the alleged "cult" in which Kelly reportedly keeps young women at his homes, demanding that they have sex with him as he pleases and forbidding them from doing anything without his permission.
While it is all too easy to focus on the people who stayed quiet or how long they bode their time for, this energy is misplaced. As a result of these highly influential people speaking out, R Kelly's alleged victims could finally might finally get the justice they've sought for so long.
Highlighting these stories and these people is far more important, and the only way in which the power system which abusers create for themselves can be dismantled. 
DailyEdge is on Instagram!