IMAGINE HOPPING IN the car on a groggy Monday morning to be met with THIS road to navigate.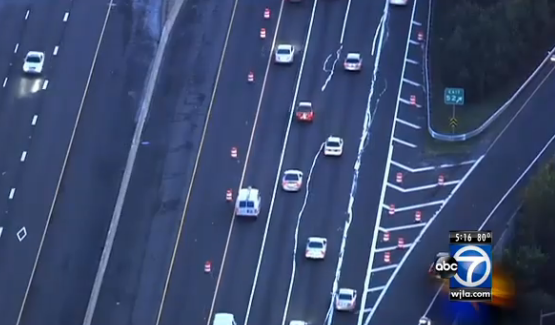 Abc 7 Abc 7
Drivers in Fairfax County, Virgina were left confused after the worst traffic lines EVER left the major interstate road with squiggly, confusing lanes.
The Virginia Department of Transportation said the problem was caused by temporary lane stripes that came undone and peeled off to cause the squiggling.
Thankfully, no accidents were caused from the wandering stripes, and a spokesperson for the DOT apologised for causing commuters "a lousy Monday morning".
Crews worked quickly to peel up the remaining stripes and replace them with lines from a 'giant roll of white tape'.