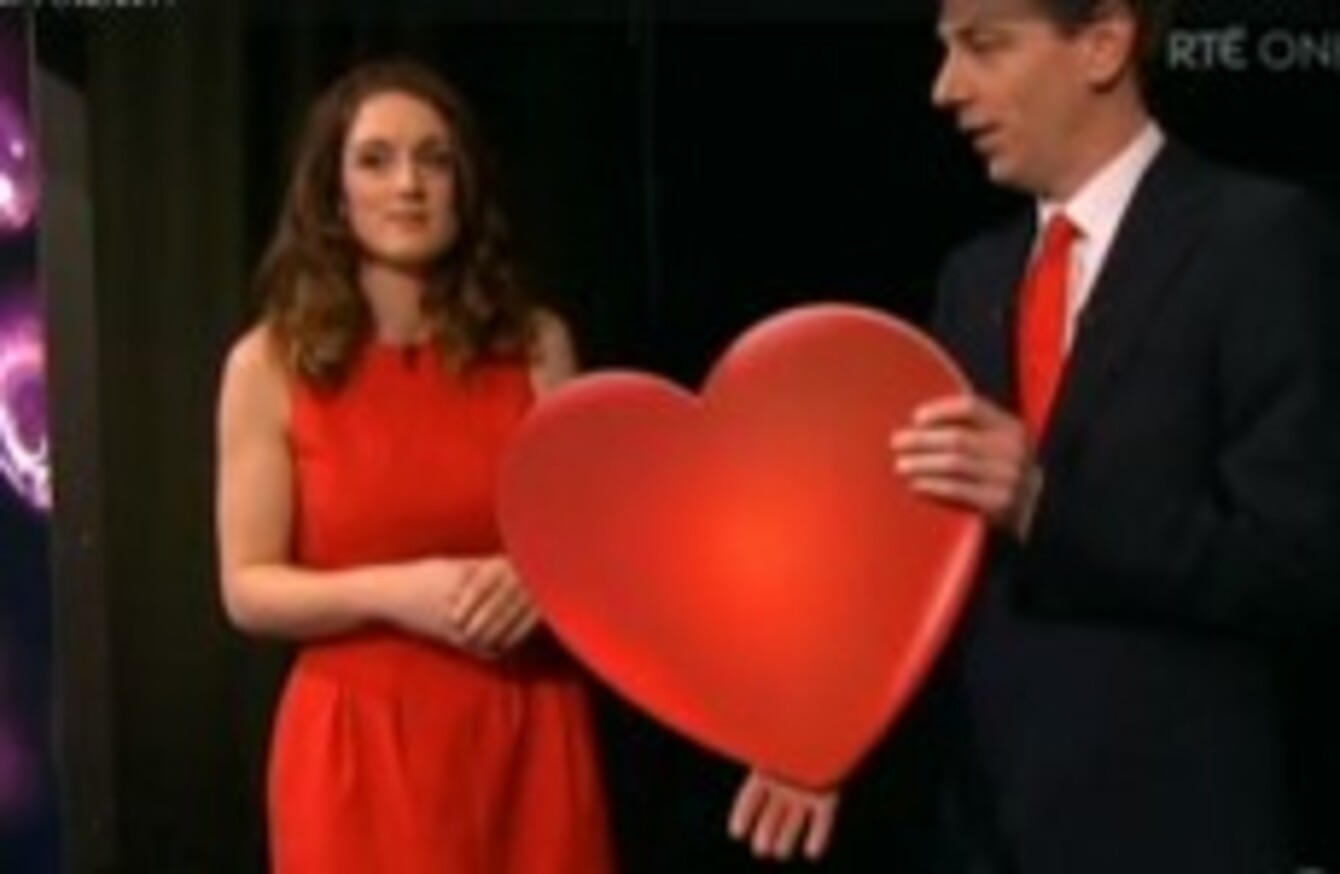 IT'S THE MOMENT your singleton self has been waiting for–you can get matched up with a complete stranger live on television, hours before Valentine's.
The Late Late Show have put out a call to single people to sit in the audience for this Friday's singleton Valentine's edition, which promises help from Ryan to find romance and to get 'loved up'.
Best start stretching out those cringe muscles now.
They're looking to fill the audience with single people that 'aren't camera shy, up for a laugh and looking for love'. All they need in exchange is some details about your love life (or lack thereof), such as your best and worst date, how long you've been single, and the most romantic thing you've ever done.
You also have to be willing to take part in some 'audience games', and we're already fearing for what our parents may be forced to watch on Friday night.
While RTÉ aren't keen to discuss what exactly they're going to be putting the singles through, we're confident that the potential for love is about 5% higher than the potential for humiliation so apply now, and regret later.