WHILE MOST OF the country were stuck indoors last night, the show must go on with the Late Late.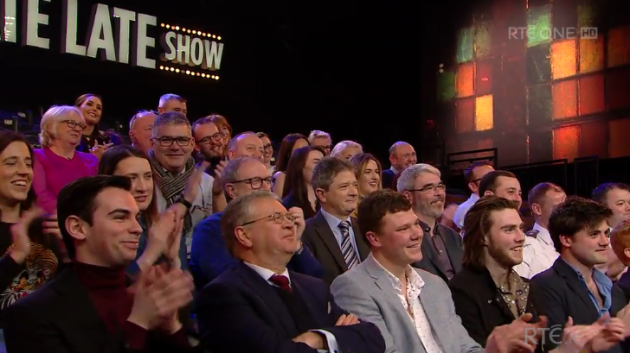 It was a weird one though, with Tubridy explaining that they asked the audience to stay safe at home.
Instead, well, there was no audience
There was, however, a few stragglers from RTE, the guests, and people literally dragged off the street occupying a few seats in the studio.
It was very strange
Guests included whoever they could grab from the canteen (what's new sez you!) Oliver Callan, Joe Duffy and Deirdre O'Kane (who also sat in the audience) and this lovely couple. Nora and David Ryan, chanced their arm during the big snow in 1982 when they asked for tickets to the Late Late Show due to the fact that they knew there wouldn't be much competition.
Ryan said they tried again tonight, and as they lived nearby, they literally came in off the road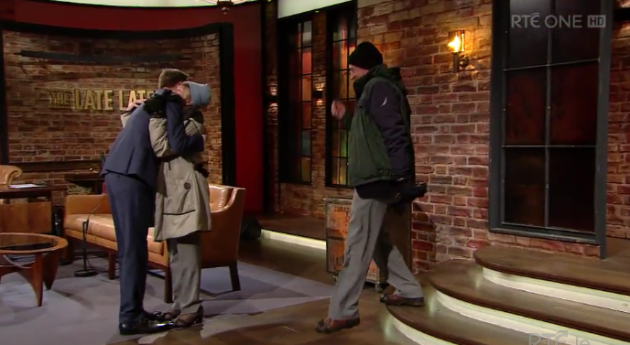 Look at them there, delighted with life.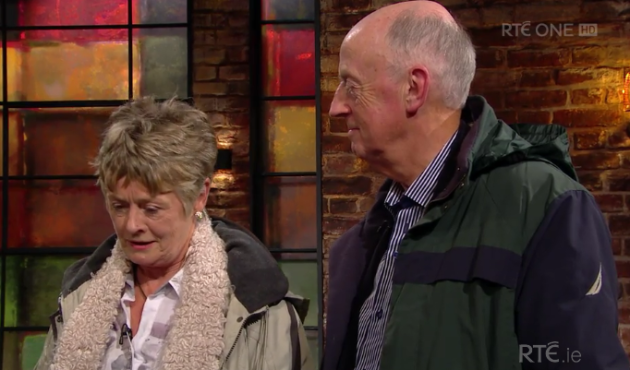 RTE RTE
The couple went down a treat on Twitter, and basically set the tone for the rest of the shoved-together show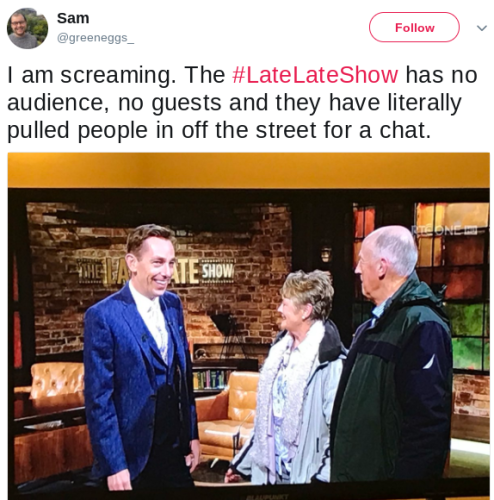 The whole thing was just insane from then on
Will it go down in history with the Valentine's specials and toy shows?
Other things that happened included Marty Morrissey speaking to a couple who had a wedding last night. For FIFTEEN MINUTES.
Ryan then joked about giving a pan to everyone in the audience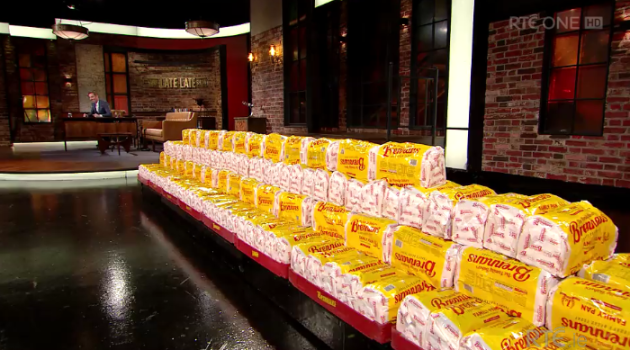 RTE RTE
Later admitted it was going to the Peter McVerry Trust to people who need it. We're only surprised he didn't interview a piece of bread.
DailyEdge is on Instagram!