EACH WEEK, WE'LL be taking a peek into some of our faves' makeup bags to see their must-have products, because we're nosy. This week, it's the turn of makeup artist Leah Kelly. You can follow her on Instagram by clicking here.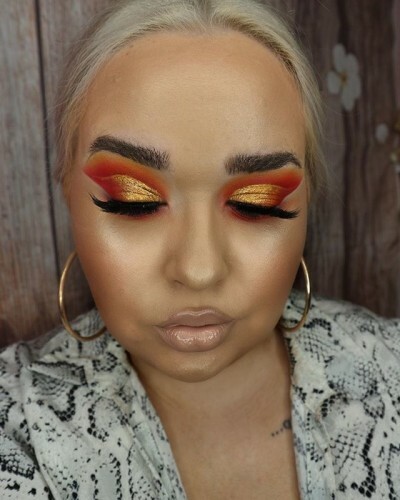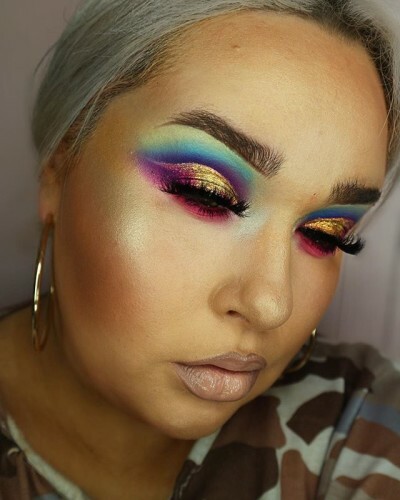 Her earliest makeup memories
"Hey there everyone! My name is Leah Kelly and my Instagram is LabelMeLeah. I actually haven't been doing makeup that long! I've always been a tomboy and kinda fell into makeup through my love of art.
My earliest makeup memory is slapping on panstick and literally trying to block out my eyebrows with it. Oh and foundation lips… We can't forget about those!
"I don't really have a 'signature' look, because I literally just do whatever I'm feeling that morning, could be bright pink or could be just natural browns. You could find me wearing anything really."
Her makeup bag and what's inside
"My absolute essentials are the LA Girl Skin Illuminator as it gives the most gorgeous glow.
"The LA Girl Pro Coverage foundation is my ultimate go to foundation. JCat Bora Bora bronzer gives me that sunkissed look. Doll Beauty Highlighter is the nicest highlighter . you can literally see me from space.
"The SoSu by SJ x KeilidhMUA Urban Bible palette & the BPerfect Stacey Marie Carnival Palette are my two must have eyeshadow palettes. You can create ANY look with these two palette.
"Rimmel Lip Liner in 'Cappuccino' and Carter Beauty Lip Tint in 'Saoirse' is my fave lip combo. 
"Essence brow gel will give you the fluffiest brows, while the Glamify fake eyelashes in the style 'Drama Queen' are my absolute fave.
DailyEdge is on Instagram!