PREPARE TO FEEL older than you are. Or, deservedly old. Len's summer hit Steal My Sunshine is 15 years old in June. FIFTEEN.
Arrrrgh.
The tune from Len's album, You Can't Stop the Bum Rush (classy) is being re-released to mark the occasion. The tune reached number 3 in Ireland, and basically, the campaign for number 1 in 2014 starts here.
Why does it deserve the coveted spot, you ask?
The video alone should do it. We just can't decide which bit was the best.
Was it when they had this fight over candy floss?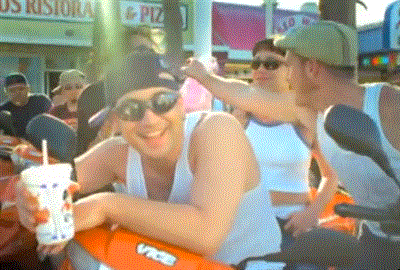 Or when the guy in the flatcap got taken over by the groove?
When someone told this woman that spelling out words and wearing purple sunglasses was OK?
Or Gladiators making a comeback?
No no, it's the guy in the white shades doing an epic robot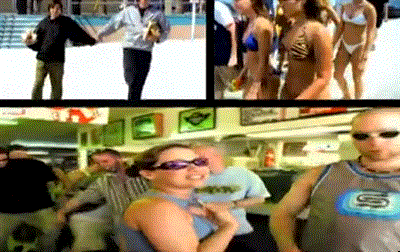 It's all too much
But Steal My Sunshine is not just for the 15th anniversary
Do do, da do do
LenVEVO / YouTube