AS YOU MAY know, Lena Dunham's first book comes out next week.
Not That Kind of Girl is a collection of autobiographical essays written under the headings of Love & Sex, Body, Friendship, Work and Big Picture. To date, two extracts from the book have been published in The New Yorker and The Guardian.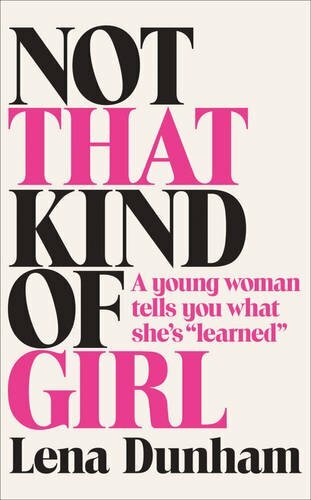 Lena Dunham Lena Dunham
The book, for which Dunham was paid an advance of $3.7 million, will be published next Tuesday and the excitement amongst Girls fans is palpable.
But is it any good? So far, three reviews have surfaced.
What did they have to say?
AP / Press Association Images AP / Press Association Images / Press Association Images
The New York Times were absolutely mad for it, praising Dunham for her "self-awareness" and "self-deprecating humour".
Ms. Dunham doesn't presume to be "the voice of my generation" or even "a voice of a generation," as Hannah does in the show. Instead, by simply telling her own story in all its specificity and sometimes embarrassing detail, she has written a book that's as acute and heartfelt as it is funny.
The Independent (UK) were a bit more reserved in their praise, though still positive.
…the book is very funny, occasionally painful and frequently inspires snorts of oh-no-she-didn't disbelief.
 It is honest to the point of making you squirm, often admiringly, but sometimes, just squirm. Dunham is not the kind of girl who worries about oversharing.
At times, the relentless self-analysis becomes exhausting.
It does, however, note that if you're a fan of Girls, you'll probably enjoy the book. So there's that.
AP / Press Association Images AP / Press Association Images / Press Association Images
And The New Statesman? Well, The New Statesman didn't much care for it. In her review, Helen Lewis states that Lena Dunham is "not real".
It's impossible to review Lena Dunham's book without reviewing Lena Dunham. Or at least, "Lena Dunham", the strange, confected, caricatured, endlessly examined carapace inside which, presumably, the real woman resides.
…her whole life is a performance art piece where she plays a noxious brat with great skill…
In fact, Lewis really doesn't know what to make of it.
So, this is a confessional book where you cannot be sure if the confessions are true: it's either a brilliantly ironic subversion of the form, or a deeply wearying put-on by someone who has no sense of who they are when no one is watching. I honestly don't know which it is.
Hmm.
Expect infinity more reviews/tweets/think pieces to be written about this over the next week.