'IT'S FREEZING OUT,' is the start of every conversation up and down the country this week as temperatures dropped nearly 10 degrees in some parts.
Yes, it's pretty bleak out there and I'm already starting to see the effects in my skin.
Not only am I getting slight wind burn on my cheeks and seeing a noticeable dullness in my complexion, but my lips look drier than the January the whole country has been having.
And like many, as I work or am distracted by the TV, I can often be caught biting which only makes the situation a whole lot worse.
So, in a bid to ever being able to apply lipstick smoothly again, I've been on the hunt for some seriously nourishing lip products that actually work.
Too many of us rely on the old 'favourites' like Vaseline or cheap lip balms to solve the problem, thinking if we only apply it more often, it will work.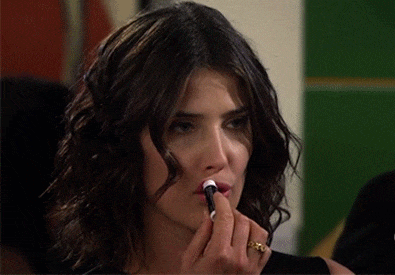 Well, you shouldn't have to be dipping into your wrecked Vaseline tub 16 times a day just to be able to rub your lips together without pain.
So, if you're willing to try something new, then I'd recommend looking to these five products.
From miracle creams to over-the-counter creams, these five purchases have all proven just how useless your average budget balms are.
This over-the-counter emollient is marketed as a treatment for very dry skin and eczema, however, it's also a super product for dry lips.
The formula is very runny, so it's not ideal for use while out and about,  but lather this on at night and you'll see the effects.
Diprobase Ointment Emollient is available in most pharmacies and is usually priced at around €5 for a huge 50ml tube which makes it the most affordable product on the list.
This lip balm is a much more handbag friendly option and is aimed at anyone who has extreme lip dryness or damaged skin that "has suffered aggression" - eh, fellow lip-biters, they're talking to us.
The lip balm also contains 5% panthenol which is an ingredient that moisturises as well as encourages wound healing.
The balm doesn't cast any detectable colour on the lips and is extremely comfortable to wear and you'll still feel it long after you've applied it.
This simple product from Lush contains just three ingredients - rose wax, organic jojoba oil and candelilla wax which work to soothe, moisturise and protect your skin. 
This conditioning balm can be used anywhere that feels really dry for 'instant relief', so think burns, eczema, dry elbows, but of course, many use it as a lip balm.
A relatively new product to my collection, there is a definite grittiness to the product that I wasn't expecting but it soon dissolves and you're left with a thick hydrating balm.
Dr Paw Paw is a staple for many Hollywood A-listers as well as the makeup artists that work with them and for good reason.
The multipurpose balm can, as the name suggests, be used in a number of ways but is mostly commonly known as a lip balm. I have the peach tinted balm which casts a fairly strong colour when first applied but blends out to a very wearable tint that leaves the lips feeling hydrated and smooth.
I also use mine to add a touch of colour to my cheeks, again leaving my skin looking hydrated and dewy.
The holy grail product has been a skincare favourite for generations. I initially picked this up thinking it would make a great product for patches of dry skin, however, quickly realised it would be much better used as a lip balm.
Yes, the miracle product works to restore, calm and relieve chapped or cracked skin and is a firm favourite with makeup artists and beauty editors everywhere.
It is pricey - I grant you - but it really is worth it as a little goes a very, very long way.
I will say, I picked mine up for roughly €30 in the airport and it came with a free Eight Hour Cream Lip Protectant - which itself costs another €23 - and Eight Hour Cream Intensive Moisturising Hand Treatment - which is far too long a name for any product.  
It's a deal too good to pass up, especially when the product is that good.  
DailyEdge is on Instagram!