Welcome to Skin Deep with Louise McSharry, my opportunity to put years of obsessing over beauty products and techniques to good use. I won't tell you something is good if it's not. I won't recommend products I haven't actually tried. As the magical sitar in Moulin Rouge said, I only speak the truth.
While she didn't invent them, there is no doubt that Kylie Jenner can be attributed to the rise of the liquid lipstick. When she released her first lip kits in 2015, the world went crazy for matte, liquid lipsticks. We've all relaxed a little since then, and even Kylie has released lipsticks and lip glosses in lots of different formulas. Still, the liquid formula hasn't gone away. So which ones are worth bothering with, and how can you make it work for you?
First, why go liquid at all? The idea is simple. With a liquid lipstick, you get the coverage of a lipstick, with the lasting power of a stain. Generally, they are matte, and they last for ages. The downside to this is that they can be very drying, uncomfortable and difficult to get off. However, because I care about you and I want you to find the right one for you, I have spent the last three years trying them all, or at least most of them, and these are the ones I think are worth spending money on.
There's a reason Kylie was on the cover of Forbes Magazine recently, and it's not because she's pretty. Well, that may have helped (I mean, really, what situation does that not help?), but she's also sold a hell of a lot of lip kits. While the first burst of sales may have been down to her celebrity, repeat sales are all about the product. I have repurchased these more than once, and they are still in my rotation. The formula is thin and a little goes a long way, which means it's more comfortable in my opinion. 
These babies are only available online, which means you have to pay for shipping and can get stung for customs fees.
Maybelline SuperStay Matte Ink Lipstick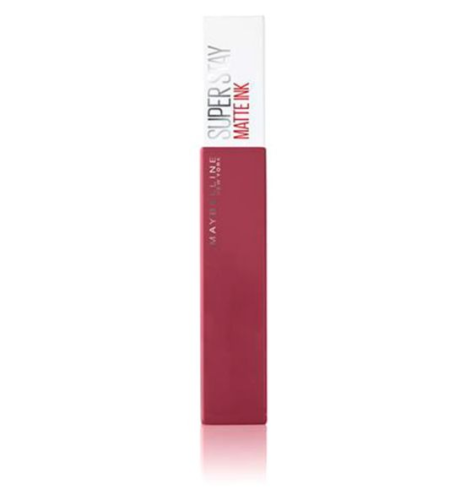 As far as budget liquid lipsticks go, Maybelline's offering is solid.  Its formula is highly pigmented and dries down evenly and quickly. I like the applicator, which isn't the usual doe hoof shape, but an oval with a gap in the middle to distribute the product evenly. If you're looking to dip your foot in the liquid lipstick pool, you could do a lot worse than this. 
Kat Von D Everlasting Liquid Lipstick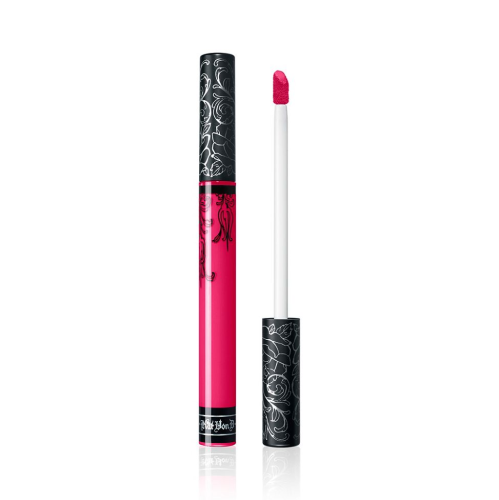 Cruelty-free and vegan, Kat Von D's offerings have a hugely loyal fanbase. Her liquid lipsticks are some of the best around, with a comfortable formula and brilliant colour range. These babies come with the classic doe hoof applicator, except it's slightly smaller, which is helpful when it comes to precision.
Huda Beauty Liquid Matte Lipstick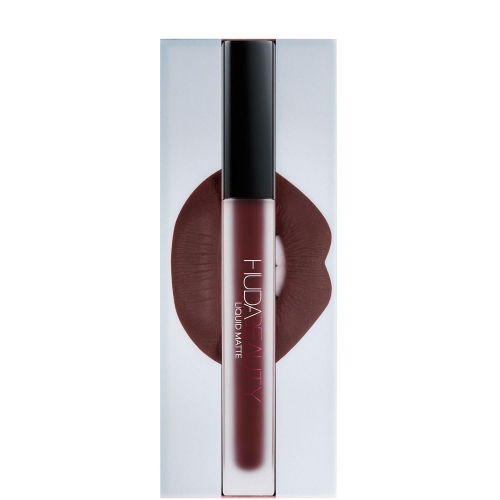 Huda's liquid lipstick seems to have found the perfect balance between comfort and durability. While others tend to crumble if you apply too much or wear for a long time, this formula doesn't. It does, however, take longer to dry down than other options and transfer more than some of the drier choices. You can't have it all, I suppose. If you're concerned about comfort, this is the one for you, but if you want to spend your night wearing the face off someone, you might want to choose a different option.
Fenty Stunna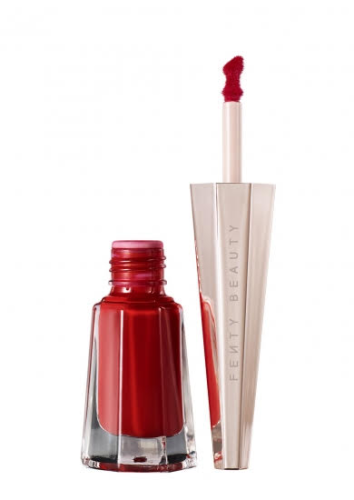 I have a real love-hate relationship  with this formula, because it's thin and easy to apply, but it never really dries down. This means it transfers, and if I end up having a drink or two, always ends up all over my face. (Think scary clown.) I love the applicator, which is an unusual shape, and bottle, but I always feel I'm taking a risk when I put it on. 
The original red colour is beautiful, and looks different but fantastic on every skin tone, and this week the brand launched several other colour options, including a dusky pink and a nude.
Bourjois Rouge Edition Velvet Lipstick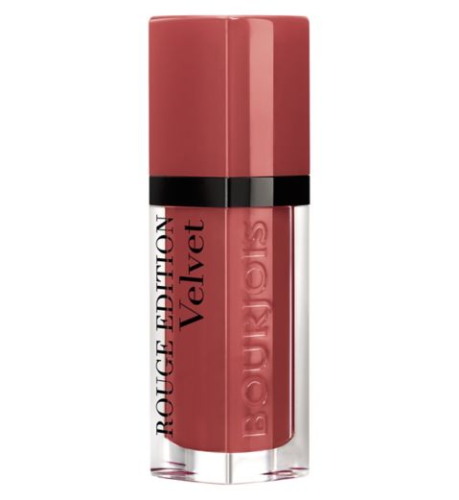 These little guys are more cream than liquid, and a good way to experiment with a different formula if the intensity of a classic liquid lipstick intimidates you. They come in a beautiful shade range, which are less bold and opaque than other formulas. The cream never really dries down, which means it does transfer, but they are really comfortable to wear.
Rimmel Stay Matte Liquid Lipstick
Again, this formula doesn't dry down entirely, and therefore isn't truly matte, but it is very comfortable to wear, lasts long and offers excellent colour opacity. I've found myself wearing this frequently recently, when I want to wear a lipstick which will last, look precise and yet still be comfortable. 
Application
If you're wearing one of these bad boys, I advise that you apply your favourite lip balm at the very start of your makeup routine to ensure you're starting with lips in decent nick. Wipe off whatever hasn't sunk in before you apply your lipstick so you don't compromise the lasting power of the product. 
When applying lipstick, your intuition is to start around the edges and move into the centre, but I find it easier to apply liquid lipstick from the centre out. It can be difficult to control how much product is on the applicator, and if you start at the edges it may spill over and result in an involuntary over-lining scenario. If you start in the centre and gradually move out, the product is easier to control, and if you end up over-lining it'll be because you want to!
Removal
If you struggle with removing these bad boys, I recommend lashing on a layer of lip balm over them to ease the process. Alternatively, eye makeup remover will do a great job of getting it off.
New Product
 Kiehls' new Youth Dose Eye Treatment (€39) launched recently, and I've been enjoying testing it out. Containing pro-retinol, Vitamin C and Grapeseed extract, it promises to hydrate and fight the signs of aging. I find the creamy formula more comfortable than some eye cream options, and the slight tint brightening. 
Want to get a notification every week when Skin Deep is published? Of course you do! Just send us a WhatsApp saying 'Skin Deep' to 083 8120901, and add our number to your contacts as DailyEdge. (If you don't add us, we can't message you :( ) We'll never spam you or share your personal details with anyone, and you can unsubscribe at any time. 
DailyEdge is on Instagram!