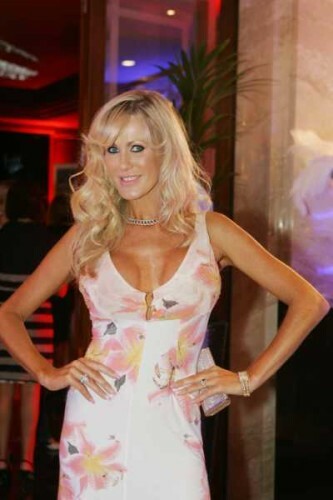 Leon Farrell / Photocall Ireland Leon Farrell / Photocall Ireland / Photocall Ireland
DID YOU HEAR the good news, Ireland?
Remember the recession?
It's finally over and we have one woman to thank — Gerald Kean's main squeeze Lisa Murphy.
Yes, Barry Egan reports in today's Sindo that Lisa Murphy "beat [the recession] to death with a designer handbag at Drayton Manor on Thursday night."
Murphy and Kean were throwing a party at their Wicklow home in aid of Barretstown and Down Syndrome Cork when Murphy took it upon herself to say, "Enough is enough" and ended our national nightmare once and for all.
Wonderful news, we're sure you'll agree — so wonderful that it has left many speechless.