BEING A TV presenter can't be an easy job – especially when you're asked to do "gas" things as a bit of comedy.
So it wasn't surprising when US sports TV host Lauren Shehadi was drafted in to play baseball with an analyst on the show. Near the end of the segment, she pitched him the ball – and this happened: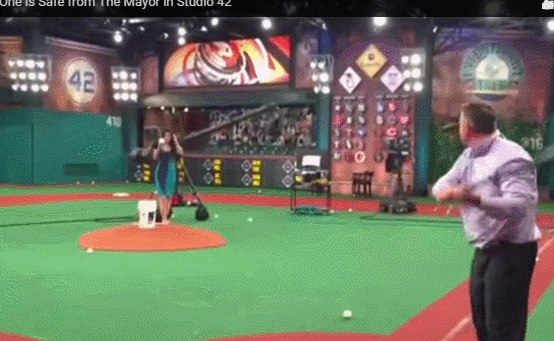 It's almost hypnotic – and we can only imagine how painful it was.
Luckily though, Lauren was fine after the incident and laughed it off afterwards – which deserves some major kudos.
Watch the full clip here, and beware of all baseballs from now on
MLB Network / YouTube