Nick Ansell Nick Ansell
IT HAS BEEN reported that London hipsters are really, really, really upset.
Why?
Because a branch of Prêt à Manger is opening in Shoreditch.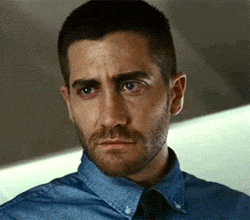 karamigo / Tumblr karamigo / Tumblr / Tumblr
This afternoon, London Evening Standard published an article with the headline "Pret A Manger's arrival in Brick Lane sparks angry chain reaction from Shoreditch hipsters".

Evening Standard Evening Standard
The article spoke to several Shoreditch residents who said the arrival of the sandwich shop meant that the neighbourhood was becoming "mainstream" and "commercialised".
One angry resident even went so far as to say this about Pret.
It doesn't have a soul.
And they're totally phoney and mainstream, too, right?
People have been kicking up about it for weeks.
But nobody on the internet feels one bit sorry for them.
And many have been quick to point out the irony of hipsters complaining about gentrification.
In fact, people are firmly #TeamPret.
At least this sort of thing won't happen anymore.
Sorry, hipsters.