THE RENTAL MARKET in Dublin is pretty bad right now – but it has yet to sink this low.
Observe this appealing ad placed on the Spareroom.co.uk that offers up a single bed for £400 a month - in a lounge/kitchen area: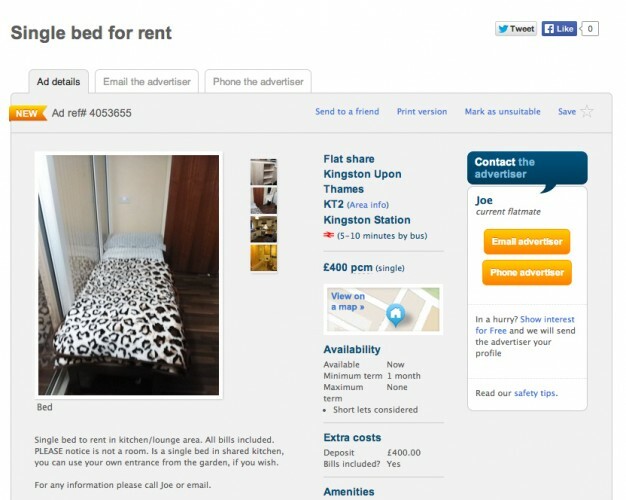 The full ad, that has since been deleted, read:
Single bed to rent in kitchen/lounge area. All bills included. PLEASE notice is not a room. Is a single bed in shared kitchen, you can use your own entrance from the garden, if you wish.
Now, the fact that you have your own door makes this situation perfectly acceptable.
The fact that the ad has been taken down means that either:
a) Somebody has actually gone and taken them up on the offer
b) They have been forced to take it down because of the deep shame it brought upon them
We're hoping for the latter.
Hat-tip: Vice