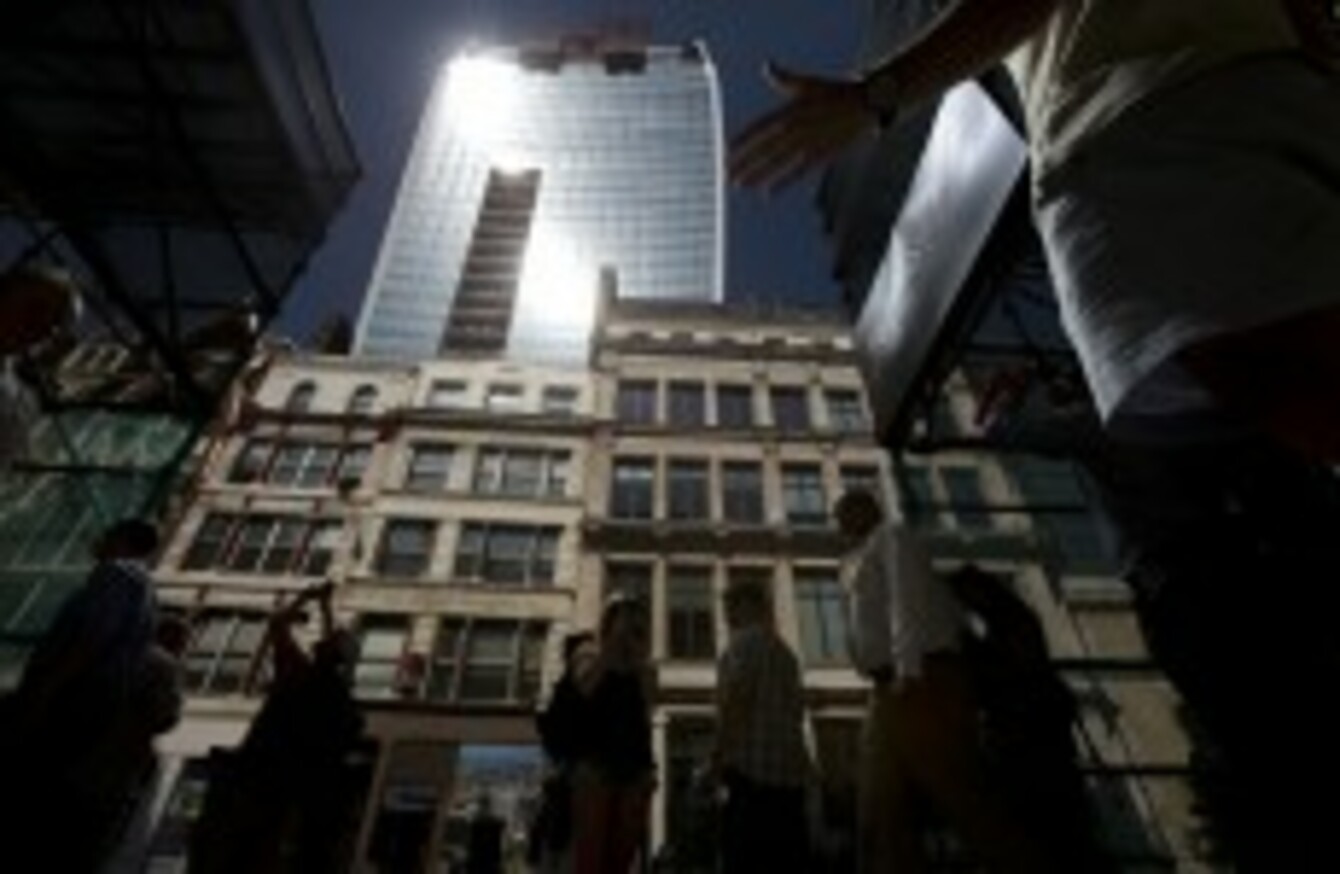 Image: AP
Image: AP
A LONDON SKYSCRAPER that has a glare so strong it melted nearby cars and shops is getting a new "sun shade" to prevent the street below from the heat.
The offending tower – known as the Walkie-Talkie – will have a sunshade attached to its facade to stop the curved surface beaming concentrated rays on to the street.
The 37-story building made headlines in September when a Jaguar owner who parked his car nearby complained that the solar glare melted part of the vehicle.
Local shopkeepers also said the beams blistered paintwork and burnt a hole in a floor mat during the hottest parts of the day.
The sunshade will cover much of the Walkie-Talkie's southern face, and will block the view of the city for the tower's occupants "to a limited extent," the developers said.
But they added that "the extra texture, detail and reduction in reflectivity will make the building a better neighbor."
And no more melted cars! It's a win-win situation.