HELL HATH NO fury like a Lorde scorned.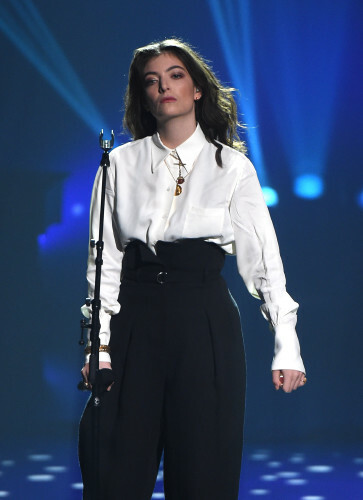 SIPA USA / PA Images SIPA USA / PA Images / PA Images
Earlier this week, the 'Royals' singer called out Kanye West and Kid Cudi over their stage design at Tyler The Creator's Camp Flog Gnaw festival.
She handily put some side-by-side comparisons up on her Instagram Story, if you'd like to see for yourself.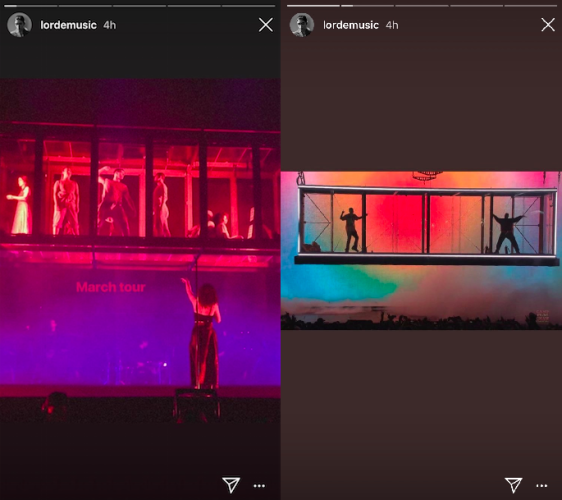 Lorde / Instagram Lorde / Instagram / Instagram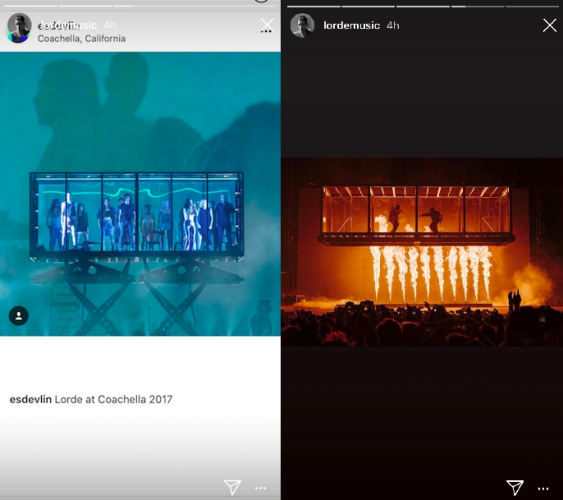 Lorde / Instagram Lorde / Instagram / Instagram
Tagging the pair directly, Kanye and Kid Cudi directly, saying "I'm proud of the work I do and it's flattering when other artists feel inspired by it, to the extent that they choose to try it on themselves.
But don't steal—not from women or anyone else—not in 2018 or ever."
As it turns out though, all artist share a set designer, visual aritst Es Devlin. She designed Lorde's staging for her tour back in March, as well as coming up with Kanye and Kid Cudi's stage for Camp Flog Gnaw.
So, can she really say the lads ripped her off, when the issue is with the designer? Fans have attempted to tag her in the comments of the above post, but she hasn't responded yet. Neither have Kanye or Kid Cudi, so we'll have to wait and see where this goes.
UPDATE: Devlin has now responded to the claims, saying she did not design the Kids See Ghost set for Kanye and Kid Cudi. You can read her full response in the post below.
DailyEdge is on Instagram!