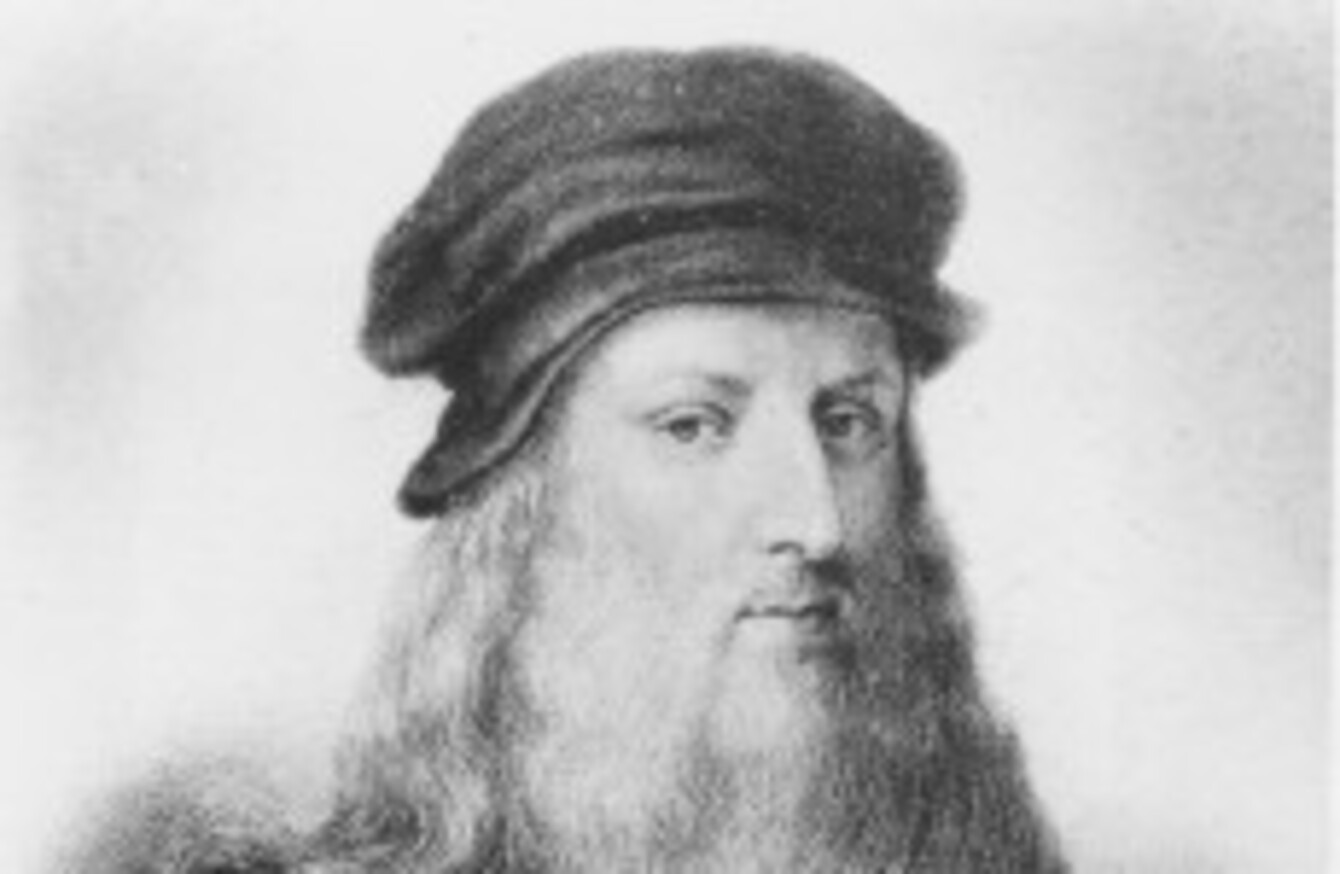 Leonardo da Vinci, Italian High Renaissance master, is shown in this undated portrait drawing
Image: AP/Press Association Images
Leonardo da Vinci, Italian High Renaissance master, is shown in this undated portrait drawing
Image: AP/Press Association Images
SOME ART HISTORIANS in Florence are thrilled at the prospect of uncovering a lost masterpiece by Leonardo Da Vinci – his unfinished fresco The Battle of Anghiari.
The battle scene, painted in 1504, was left unfinished because Da Vinci ran into problems with the experimental oil technique he was using at the time.
It has long been assumed that the fresco was covered over by another mural several decades later by the artist Giorgio Vasari.
Vasari's painting, The Battle of Marciano, was painted on a wall in the Palazzo Vecchio in 1563. However, researcher Maurizio Seracini has put forward the theory that Vasari did not paint directly on top of the original by Da Vinci, but instead built another wall in front of Da Vinci's fresco for his own work, the BBC reports.
Seracini has pointed to a possible clue in Vasari's work: the figure of a soldier holding a flag which reads Cerca, trova – "seek and you shall find".
In apparent support of Seracini's claims, a radar survey carried out last year revealed a gap between the wall on which Vasari's fresco lies and an original wall. Seracini and his team are now drilling into various areas of the painting to insert camera's into the hollow space – a move that has infuriated some fellow art historians.
One of Seracini's team members, art restorer Cecilia Frosinone, has resigned in protest at the invasive technique, citing ethical reasons. She has joined art historian Tomaso Montanari in creating a petition appealing to the mayor of Florence to halt the work, which has now been signed by more than 300 scholars, reports the New York Times.
That petition claims that it is highly unlikely that Vasari had "sealed something still legible under a wall" and adds that some believe Da Vinci's original painting was placed on the opposite wall.
Traces of an organic pigment have been detected by Seracini's team, however it will take two months before any conclusions can be reached.