I've always been a big consumer of beauty, as I explain in the opening of this column every week. Ever since I was a teenager, I've done everything within my power to keep myself up to date on the latest trends and products, and as a result, I have not historically been great at finishing one product before I move on to the next one.
There's always something shiny and new I want to try, and I want to try it now.  
Now that I'm fortunate enough to get press samples of new products to try, the revolving door moves even faster. I have six different foundations on the go at the moment.
Still, there are some products I always have in my arsenal, and come back to time and time again. These are the old reliables. The ones I know I can count on, and the ones I will always buy, no matter what I have in my 'to try' box.
Maybelline Lash Sensational Mascara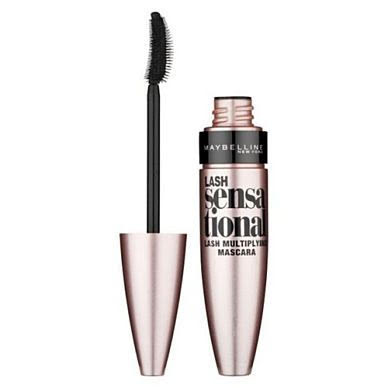 Whenever I get asked to recommend a mascara, it's this one. It is everything I want a mascara to be. Lengthening, volumising and properly black. It doesn't flake off or transfer, and it lasts the day. It doesn't clump or look spidery, and if you apply an extra coat after wearing it for a few hours, it doesn't look a mess like so many others. On top of all of that, you can buy it in Boots or wherever your chosen Maybelline stockist is, and it'll only set you back around a tenner. (Or €7.99 from Sam McCauley at the moment.)
Glossier Cloud Paint 
I love a good healthy flush, and that's exactly what these gel-cream hybrids deliver. The colours always look natural and are easy to apply (no brush necessary, simply tap on with your finger). My favourite colours are Haze and Dusk, raspberry and sunset shades respectively, and a dusky rose when combined. These babies are only available via the Glossier website, which delivers swiftly to Ireland (free if you spend more than €40). One will set you back €18, or you can buy two for €30. In my experience, a little goes a long way, and as a result, one tube will last ages.
Nars Creamy Radiant Concealer
This concealer is present in any round-up of concealers you ever read, and it's because it works. It conceals, without emphasising flaws which seems like it should be a given but unfortunately isn't (how often has a concealer congealed around the area you're trying to hide like a big giant 'CHECK THIS OUT' banner on your face?). Its finish is slightly illuminating, that's where the 'radiant' bit comes in, comes in a decent shade range, and will always be in my concealer drawer.
Bourjois Nude Edition Velvet in Beau Brun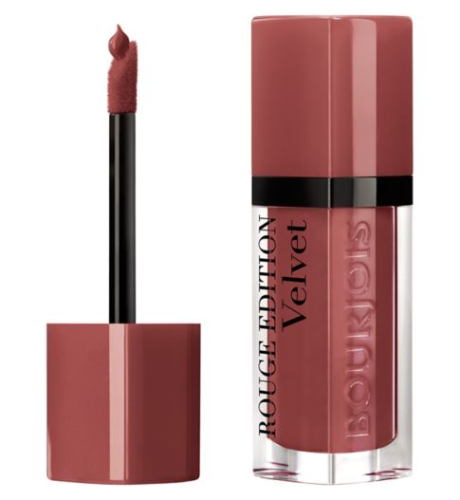 This range of liquid lipsticks (€11.99) are unusual in texture, in that they don't totally dry down, but as a result they are really comfortable to wear. The finished look is matte but softer than a super opaque, crispy-edged Kylie-Jenner-style liquid lipstick. I have one of these in most of my pockets and handbags, and Beau Brun is the best pink I've ever found for my skin tone (despite it being named 'Handsome Brown'. It's super-wearable in a 'your lips but better' way.
It Cosmetics CC Cream
If it seems like I'm always going on about this product, it's because I'm always going on about this product. This CC cream provides excellent coverage, beautifully offsets redness and provides skincare benefits. It's hydrating, comfortable and also provides SPF 50 broad spectrum sun protection. What's not to love? It'll set you back €39, but I honestly believe it's worth it.
Image MD Restoring Daily Defence Moisturiser SPF 50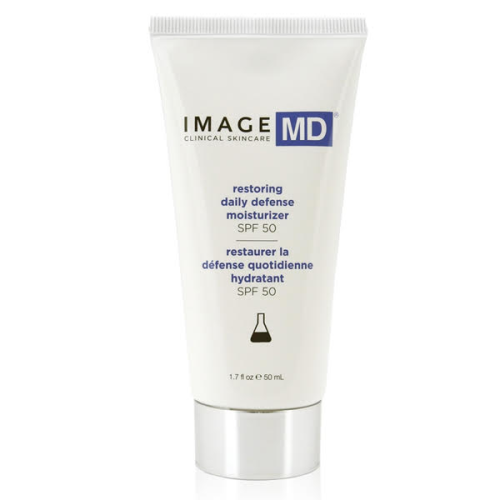 Another thing I'm always going on about is SPF. It is the single best thing you can put on your face when it comes to preventing the signs of ageing, and loads of us leave it out. These days lots of foundations and moisturisers include factor 20 or 30 protection, but I'm not happy unless I'm wearing 50. This moisturiser (€53) provides that and performs as an excellent moisturiser. It also smells delish, which probably shouldn't matter, but does to me.
Ardell Individual Lashes Medium Black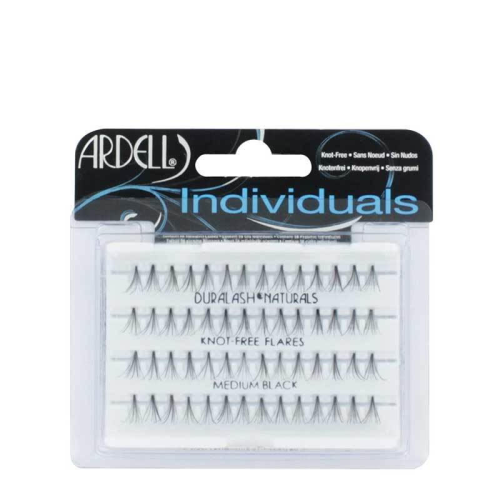 I much prefer individual lashes to strips, as I find them easier to apply, more comfortable to wear, and less of a gamble (if you lose one it's no big deal but if your strip lash comes loose you're having a mare). These (€5.95) are my favourite because the entire pack is medium, rather than including the very short and very long which I find always get left in the pack at the end. They are knot-free which means there are no tell-tale clumps at the root, and aren't a total nightmare to remove from the plastic.
Glossier Boy Brow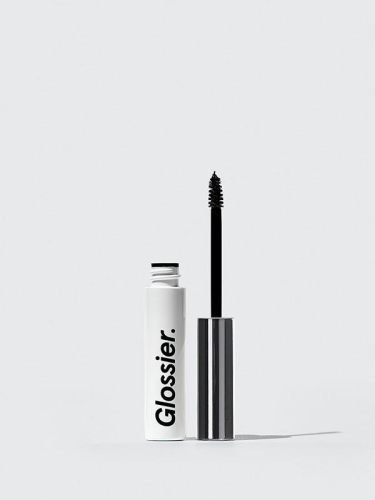 I use this product (€15) every day. It defines the eyebrows while accentuating the hairs and adding colour, camouflaging patchy bits in the process. It builds easily without flaking or clumping, and is very easy to use. I love it.
TiGi Bed Head Masterpiece Shine Hairspray
Everyone with hair needs a good hairspray in their arsenal, and in my view, you want it to provide lasting hold without making your hair look like plastic. That's exactly what this does, and it smells delicious, which is a great bonus. It's more expensive than some sprays, but I'm happy to spend the money not to smell like I'll go on fire if someone lights a candle too close to me. 
Catrice Liquid Eyeliner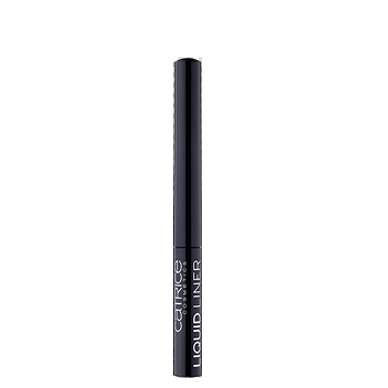 Liquid eyeliner comes in many forms, and most of us will have a preferred type. Personally, I like a felt tip. It's the applicator I'm most comfortable with, and is easiest for me to use after years of practice (it is all about practice). I also want the formula to be very black, matte and long lasting. This Catrice eyeliner is all three of those things, and only costs €3.99. 
Laura Mercier Translucent Setting Powder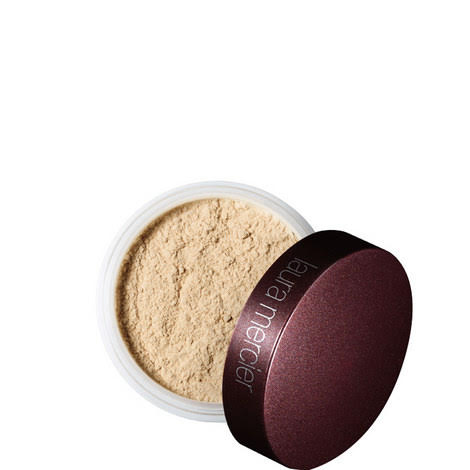 I'm not someone who carries powder in my bag - I don't mind a bit of shine, and prefer my skin to look glowing rather than perfectly matte. As a result, I don't wear a lot of powder, but I do use it in strategic places to set my makeup so that it lasts longer. This translucent setting powder (€42) does that perfectly, without making me look dusty or caked. It's a cult favourite for a reason.
Charlotte Tilbury Hollywood Contour Wand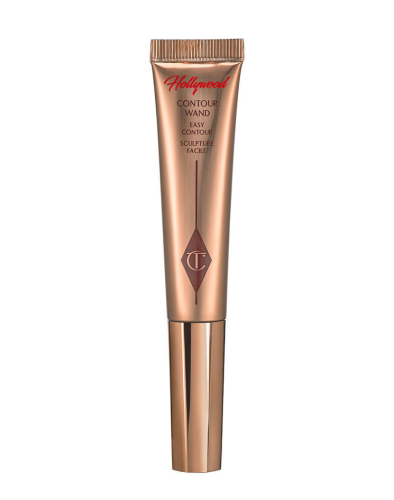 Contour is something I approach with a light hand. I don't want to look stripy, I simply want to emphasise the natural structure of my face. Cream formulas are my favourite because they are easy to blend and stay where I want them. This contour wand can be applied in an easily controlled manner straight from the tube via the cushioned applicator, and then blended with fingers. The colour is cool and matte, and does exactly what I want it to.
New Product
Neom Organics is a company which focuses on using natural fragrances to boost your wellbeing. They started with products for scenting your home, but now they've moved into products you can apply directly to your body for both restoration and relaxation. Rich in magnesium, which is best absorbed topically, the brand's bath salt jars are physically beautiful, leave your skin soft and your mind relaxed. These would be a beautiful present for a pregnant friend, or someone going through a rough patch, or for Mother's Day, which is just around the corner.
Want to get a notification every week when Skin Deep is published? Of course you do! Just send us a WhatsApp saying 'Skin Deep' to 083 8120901, and add our number to your contacts as DailyEdge. (If you don't add us, we can't message you :( ) We'll never spam you or share your personal details with anyone, and you can unsubscribe at any time. 
DailyEdge is on Instagram!