Welcome to Skin Deep with Louise McSharry, my opportunity to put years of obsessing over beauty products and techniques to good use. I won't tell you something is good if it's not. I won't recommend products I haven't actually tried. As the magical sitar in Moulin Rouge said, I only speak the truth.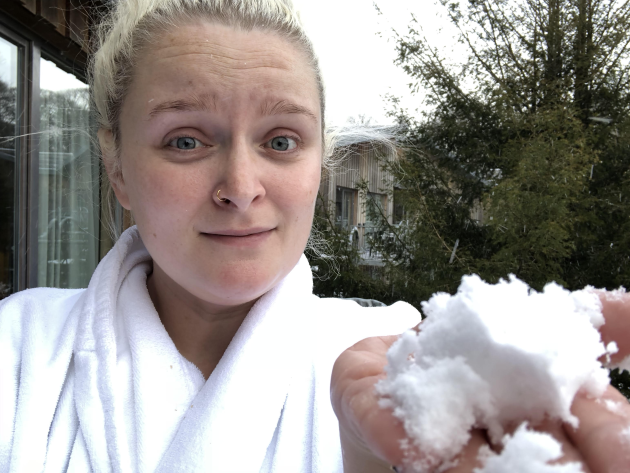 Lads, I'm not sure if you've heard, but it's bloody freezing outside. For the first time in a long time we can say it's Baltic, and have it be nearly accurate.
While this level of cold is ideal for staying in and lighting a fire, it's not great for the auld skin. My hands have been looking husk-like for weeks, and I've been applying lip balm every ten seconds, and that's just due to the usual February weather.
This Beast from the East has brought a new level of dryness, and calls for some heavy duty moisturisation which go beyond my general tips for taking care of skin during the winter. Thus, this week, I'm going to give you some suggestions for at-home deep treatments you can do to keep the dry flakes away.
I'm a fan of a hydrating mask all year round, but this type of weather is when they really come into their own. My favourite is Origins Drink Up Intensive Overnight Mask which promises to 'quench skin's thirst'.
To be honest, that language alone would make me pick it up, I just love it when a product is so beautifully and effectively described, but aside from that, this actually works. One use makes a difference, and at this time of year I suggest applying it twice or three times a week. The Body Shop's Vitamin E Sink-in Moisture Mask is a decent alternative, and significantly less expensive.
Overnight masks are particularly good when dealing with intense dryness, because the skin is at its most permeable and more able to absorb product (that's why we use heavier creams at night). However, your treatment doesn't necessarily need to explicitly say that it's for overnight use for you to use it overnight.
Most creamy, hydrating masks can be left on without doing any damage, so you may have something already which will work. If you don't, try applying an extra layer of night cream under a layer of oil (beauty oil, or something like coconut oil will work), or at a stretch, Vaseline. The oil/Vaseline will ensure that no product escapes, and effectively apply a cover on your night cream, so that it all goes straight into your skin.
Our lips are always a highly vulnerable area in harsh, cold weather, so make sure you have your favourite lip balm to hand. Lots of people are partial to Vaseline, but in my opinion it's too light to make any real difference to very dry skin.
You need something heavier, like a balm, which will not only moisturise the lips but also form a protective shield over your vulnerable skin. If you read last week's piece on Glossier, you'll know that my current favourite is their Balm Dot Com in Coconut, but I'm also a big fan of Carmex, which has a similar consistency.
If you don't like the tingle, EOS does the job too. If it's too late for preventative measures and things have already gotten very bad in the red/sore/flakey department, perhaps try something medicated, like Blistex's range of medicated balms. Be sure to apply a thick layer before bed, as well, you'll be surprised by how much healing can be done overnight.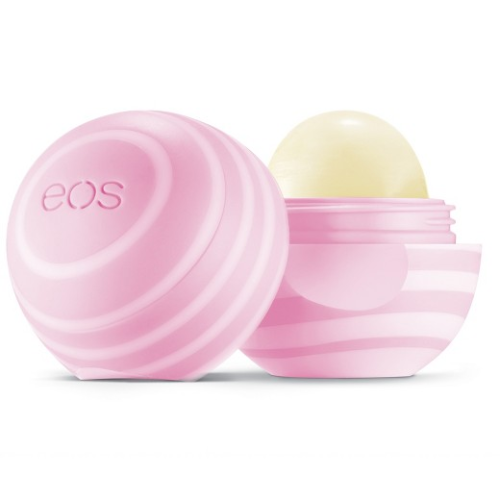 eOS eOS
As with our face, our hands are especially vulnerable during extreme cold weather, especially now that so many of us have eschewed gloves in favour of phone use (yes, I know about the phone gloves, but how many people actually use them?).
Cuticle oil is a good idea all year round, but is especially important when the weather is cold. I keep mine in the car because it's the only place I remember to use it, but leaving a bottle beside your skin care to apply morning and night is also useful. Keeping the cuticles moist will ward off little bits of loose dry skin, which only ever lead to picking, which only ever leads to raw patches. We don't want those.
The rest of our hands deserve some special treatment too, and in this weather that means regular attention. Use a hand cream at least twice a day, but ideally after every wash. L'Occitane's Shea Intensive Hand Balm is excellent for very dry skin and Eucerin Dry Skin Relief is also very good.
If you're prone to dry skin, avoid hand sanitiser at the moment. Its high alcohol content will only exacerbate the problem. If you'd like to do a little treatment at home, you could do worse than good old Silcocks Base. The heavy cream is inexpensive and has been used as a home remedy for skin conditions like eczema for years. Apply a thick layer over your hands under a pair of rubber gloves for an hour should do you good. You can apply the same method to your feet, using an old pair of socks instead.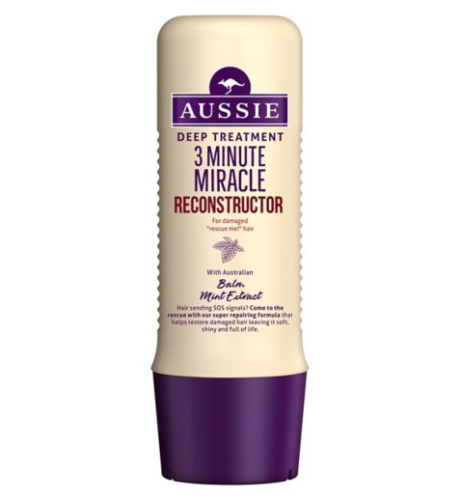 Our hair is not immune to the cold, unfortunately, so if you find it's drier than usual at the moment, you can blame the weather. There are lots of products on the market to combat dryness, many of which can be left in overnight to do an intense job.
Olaplex has been a game-changer for colourists, as in salon treatments combat the damage done by hair dye, but there is also a formula available for the rest of us to use at home. Olaplex 3 can be used as a treatment in the shower, but can also be left on overnight, and the results are remarkable. You can find it in most salons which use the treatment.
Alternatively, Aussie's Three Minute Miracle is an incredibly good intense conditioning treatment for its price, and can also be left on overnight for greater impact. Failing that, your hair will massively enjoy a night spent with coconut oil. If you have a shower cap, leave it on over whatever treatment you choose to apply, otherwise, put a towel over your pillow to avoid damage.
Aside from the positive results you'll discover if you decide to get involved in these treatments, giving yourself a bit of extra TLC is a lovely way to spend a snow day. You really are worth it, you know.
New Product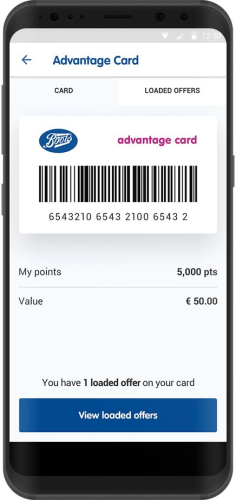 I'm not great at customer loyalty cards. Every time I do a big food shop I have to tell the person at the till that no, I don't have a loyalty card, and then I feel like an idiot for all the lost savings and potential free money. One card I do have though, is a Boots Advantage Card.
I am constantly shocked by how many points I've racked up, and like to save them to buy myself something completely ridiculous every once in a while. It's free money!  Now Boots have introduced a new Digital Advantage Card which basically lives on your phone so you'll never forget it. If you get it now, you'll get an extra 400 points when you spend €20. Free money lads!
Want to get a notification every week when Skin Deep is published? Of course you do! Just send us a WhatsApp saying 'Skin Deep' to 083 8120901, and add our number to your contacts as DailyEdge. (If you don't add us, we can't message you :( ) We'll never spam you or share your personal details with anyone, and you can unsubscribe at any time. 
DailyEdge is on Instagram!