Welcome to Skin Deep with Louise McSharry, my opportunity to put years of obsessing over beauty products and techniques to good use. I won't tell you something is good if it's not. I won't recommend products I haven't actually tried. As the magical sitar in Moulin Rouge said, I only speak the truth.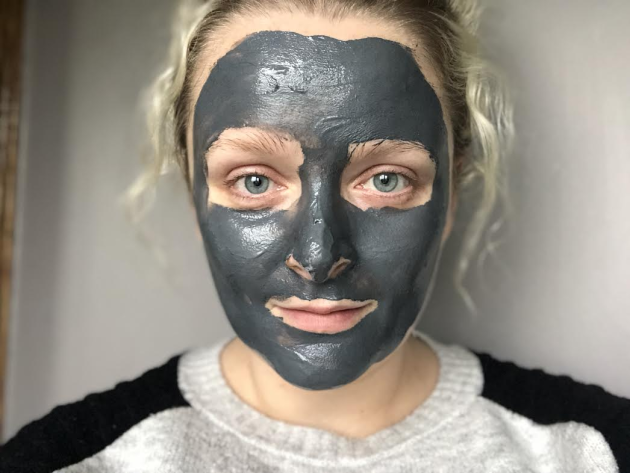 Once upon a time, face masks seemed like the kind of thing only women in romantic comedies did. They weren't for the likes of us (aside from the occasional 99p job purchased with great excitement ahead of a sleepover despite the fact that we hadn't a notion what it was meant to do, or indeed what we'd like it to do).
These days, every sophisticated woman has a wardrobe of fabulous masks, and the rest of us have a few hanging around as well. Whether you consider it skin-care or self-care, we're all at it. But do they actually work? Or are we simply paying for a relatively pleasant experience and a dose of the Placebo Effect?
To answer this question, we must first acknowledge that not all masks are created equal (and the same goes for your skin).
Broadly, face masks fall into five categories: Clay, exfoliating, hydrating, moisturising and sheet masks. Let's break them down.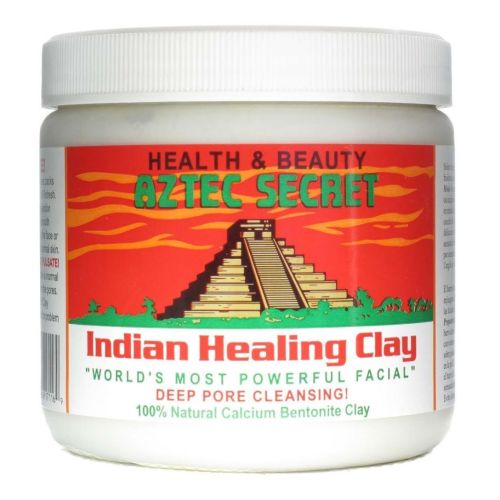 Clay masks are the original of the species, and are made of, you guessed it, clay.
Do they work? Yes. Upon application, when the mask is damp, the skin absorbs the minerals in the clay, then as the clay dries it binds to the oil and dirt on your face, leaving you with extra clean skin.
It'll help you clear out your pores and the drying process also stimulates blood flow as the skin contracts.  Rinse this bad boy off as soon as it's mostly dry to avoid leaving the face dry and irritated. Clay masks are great for everyone, but they are especially good for people with oily skin or acne issues and will help any spots along with the healing process.
My favourite clay mask is Aztec Secret Indian Healing Clay, which works wonders but isn't too pricey. You really don't need to spend much to get results from a clay mask, but if you want something a little more glam, Origins Clear Improvement Active Charcoal Mask is very nice, and L'Oreal Paris' Pure Clay Detox Face Mask does the job too.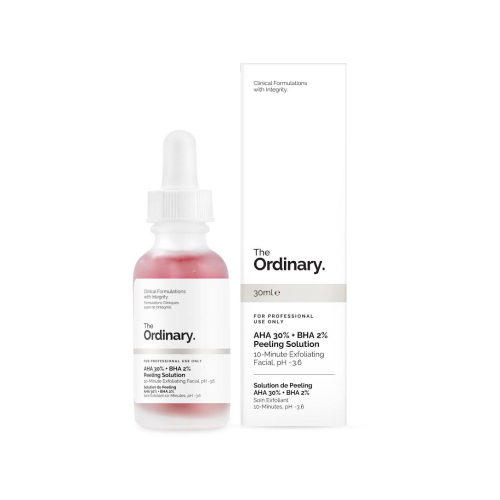 The Ordinary The Ordinary
Exfoliating masks fall into two camps: microbeads and acids. We're not about that microbead life (it's harsh on your skin and bad for the environment), so let's focus on acids and enzymes to rid ourselves of the dead layer of skin we know is holdiing us back from our true supermodel glow.
Sometimes exfoliating masks are called 'treatments' or 'facials' rather than masks because they tend to be lighter in consistency, but they are essentially the same thing. Do they work? Yes. Everyone's skin has different needs so it's worth looking into the range of acids on offer when it comes to exfoliation, but there's no doubt that they work and brighten your face along the way.
I particularly like The Ordinary AHA 30% + BHA 2% Peeling Solution which leaves the skin tight and bright (in a good way). AHAs and BHAs are two types of acids, the first dealing with the surface of the skin, the second working deeper into the skin to clear congested pores. This combination is super.
I also rate REN's Glyoactive Radiance Renewal Mask, which includes a cocktail of four AHAs and seems to wholely eradicate any signs of a heavy weekend when lashed on of a Sunday night.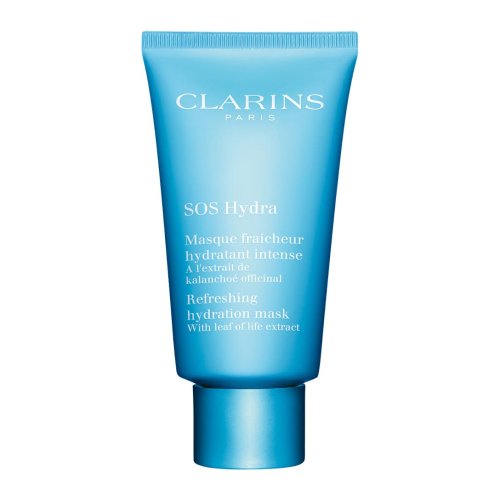 Hydrating masks aim to add to the skin's hydration via ingredients like water and hyaluronic acid (the wonder acid we're born with loads of and have less and less of every godforsaken day we're on this plant… it's the reason babies have great plump skin).
These guys are not as heavy as a moisturising mask, and are definitely not going to do you any harm – there's no such thing as bad hydration. However, you've not going to feel the dramatic results you might with a clay or exfoliating mask. If you want to do something nice a few times a week or prep your skin for a special event, a hydrating mask is a nice extra step in your routine. I like Clarins SOS Hydra Mask and GlamGlow Thirsty Mud Hydration Treatment.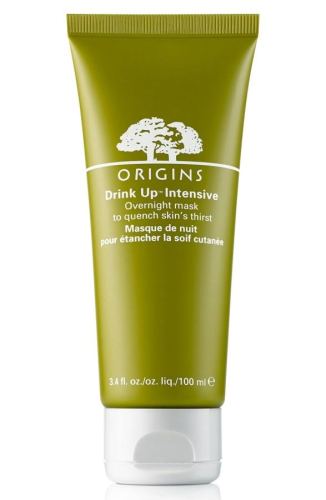 Moisturising masks are rich, oil based creams best applied before bed. Do they work? Oh yes.
This winter I would have been an actual husk were it not for moisturising masks. Aside from the fact that they work, they are also brilliant if you're lazy because you just have to lash them on before you go to sleep and when you wake up your skin will be noticeably less dry.
My favourite is Origins Drink Up Intensive Overnight Mask, which has turned my skin's life around more than a few times. Caudelie's entire range is a ten as far as I'm concerned, so it's no surprise that I rate their Moisturising Mask, and coconut oil can also do a job here, if you're stuck.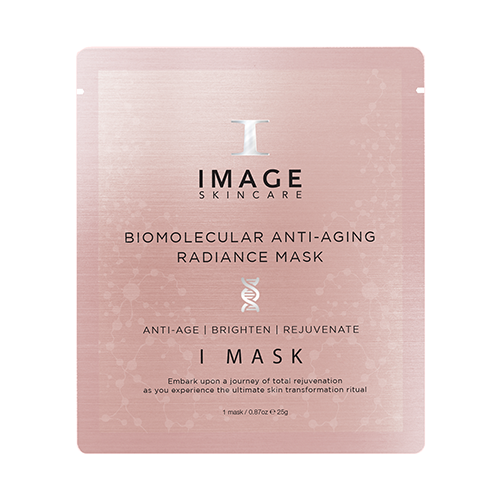 And now, sheet masks. What was once a Korean skin trend is now big business all over the world, and like everyone else, I love to pop a sheet mask on of an evening, if only for the selfie. Do they work though? Sometimes.
Everyone and their mother is producing sheet masks these days, but in order to get the intended benefits (a concentration of active ingredients which actively permeate the skin) you have to check out what's in them.
There is no benefit to placing a gooey sheet on your face if the goo isn't good (aside from the slightly refreshing feeling of a wet cold face and potentially giving your partner/housemate a fright).
In fact, some sheet masks contain a lot of alcohol and fragrance, so they can actually do you harm if you have sensitive skin. I like Dr. Jart's entire range (the skincare company is once of the big names in Korean skincare) and Image Skincare's Biomolecular Anti-aging Radiance Mask which I find very hydrating. If you want to use something regularly and get a boost, a sheet mask can do that. If you're looking for a dramatic effect, you're unlikely to get it.
Overall, do masks work? Yes! But they're not miracle workers. Figure out what you want them to do, find out which ingredients and which types of masks will do that, and then track them down. It's not one size fits all, but if you find the right one, it can work wonders.
New Product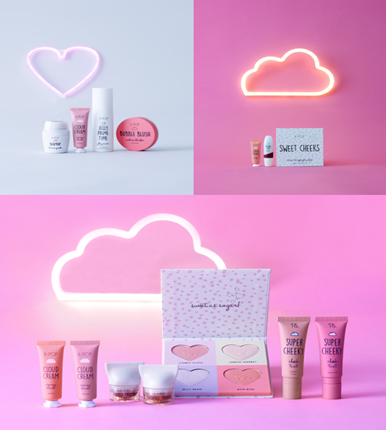 Primark Primark
Penneys is lashing out beauty products to beat the band and their latest range takes its inspiration from Korean beauty. The KPop range aims to assist us in creating 'fresh faced dewy looks'. In general, PS… Beauty has performed very well, and this range is no different. The KPop Beamin' Highlighter is a glittery cushion which delivers high impact sparkle and would give Fenty Beauty's Fairy Bomb a run for its money, and while 'Cloud Cream' looks exactly like another popular cheek product with Cloud in its name, it's actually a much thicker, creamier product. Having said that, if you're looking for something like said popular cheek product, PS… KPop's Cushion Blush is similar in texture and result.
Want to get a notification every week when Skin Deep is published? Of course you do! Just send us a WhatsApp saying 'Skin Deep' to 083 8120901, and add our number to your contacts as DailyEdge. (If you don't add us, we can't message you :( ) We'll never spam you or share your personal details with anyone, and you can unsubscribe at any time. 
DailyEdge is on Instagram!