HAVING SUCCESSFULLY MADE it down the steps to The Late Late Show after a lot of practice, author Louise O'Neill joined Ryan Tubridy for a chat.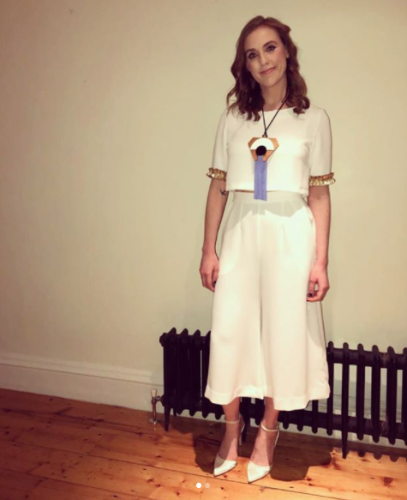 Louise O'Neill / Instagram Louise O'Neill / Instagram / Instagram
She's on the promo trail for her new book Almost Love, which explores a toxic relationship between a woman and an older, married man.
Beyond that though, she discussed a wide variety of topics, including the upcoming referendum on the Eighth Amendment.
I think this country has had a very long, checkered history of policing female sexuality and female bodies [...] The 8th Amendment is the direct descendant from the mother and baby homes and the Magadelene Laundries.
The referendum that's coming in May is a time of reckoning for this country."
Can't see the clip? Click here.
*applause emojis*
She also discussed how gender has affected sexual politics over the years, and how it became a theme in Almost Love, to her own surprise.
The male orgasm and male pleasure and male gratification is definitely prioritised and seen as very important which is obviously very wrong."
But it was Ryan mortifying her with some vintage footage of her as a child that really stole the show.
The author previously appeared on Echo Island as an 13-year old to review the movie Michael Collins, because she was a massive fan of his.
At the mere mention of his name, Louise was freaked.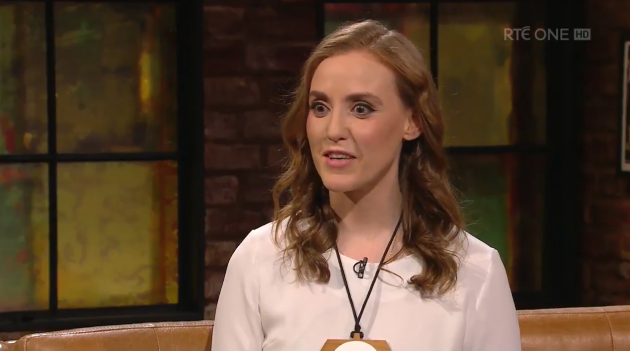 RTÉ RTÉ
The face of a woman with fear, ladies and gents.
She begged Ryan not to play the clip of her, but when Ryan pushed her on it, she said she'd look "like a really bad sport" if she didn't oblige.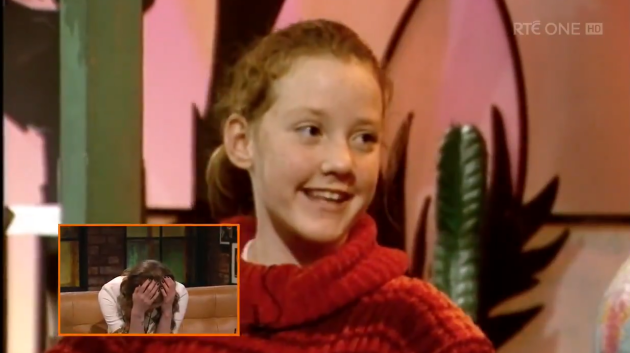 RTÉ RTÉ
Spoiler alert – she loved it. Her favourite part was the speeches, and she thought Julia Roberts' Irish accent was great.
Louise tweeted after the show: "I'm not exaggerating but I could feel my heart beat slow down when he said the words "Michael Collins"."
As if Ryan Tubridy would let you away with anything …
You can watch the full clip here.
DailyEdge is on Instagram!