Welcome to Skin Deep with Louise McSharry, my opportunity to put years of obsessing over beauty products and techniques to good use. I won't tell you something is good if it's not. I won't recommend products I haven't actually tried. As the magical sitar in Moulin Rouge said, I only speak the truth.
Sometimes it's really nice to treat yourself to something luxe from the world of beauty. After all, we can't all afford to live in five star luxury all the time, but having a Tom Ford lipstick in our handbag can give us a soupcon of the luxe life. For most of us, though, a soupcon of luxury is all we can afford, and for day to day stuff, a bargain is always welcome.
Fortunately, there are lots of budget brands batting above their price range at the moment. I've been testing loads of their products and some of them have become integral parts of my daily routine.
Nyx Cosmetics
At this stage there won't be many who aren't aware of Nyx Cosmetics, named for the Greek goddess of the night. Their frequently enormous sections in Boots are absolutely enticing for the beauty inclined, and I've been known to lose huge chunks of time standing and swatching when I come across them. The range is very strong in general, with their Lip Lingerie liquid lipstick range (€8.10) being a standout product. It's a light liquid lipstick which is totally matter. Like most liquid lipsticks it's a little drying, but it competes with lots of similar products in a much higher price range.
Their Micro Eyebrow Pencil (€9.45) is a super dupe for Anastasia Beverly Hills' Brow Whizz, and is exactly the right texture for brow shaping. (Not too creamy but not so hard that the product doesn't transfer at all. What's that about, btw? What's the point in a brow product which doesn't actually apply at all?)
The brand offers lots of contour options, from cream palettes to powder, but their Wonder Stick is an almost exact dupe for Kim Kardashian's highlight and contour sticks. Except they'll only set you back €12.60.
Sleek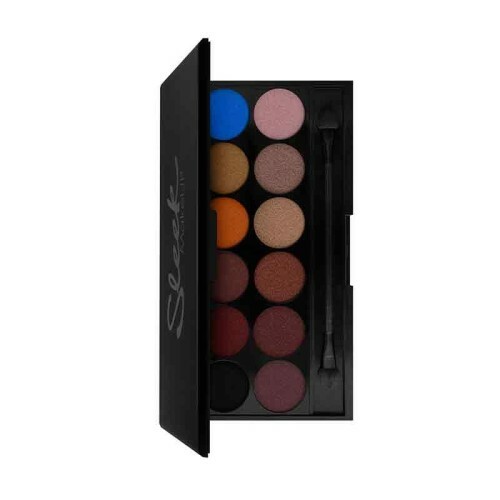 Sleek cosmetics can be found in Boots and chemists right around Ireland (full list of stockists here) and became well known initially for their iDivine eyeshadow palettes. It's no surprise really, the palettes pack a real punch and will only set you back €10.95 for twelve shadows. The i-Divine Sunset palette is a popular choice, and resembles lots of big brand palettes in terms of colour choice with a selection of warm bronzes and browns and… a cobalt blue. Long before Kim and Mario brought out their palette. Just saying. In general I find the shimmer shades offer more in terms of pigment, but the black in this palette is the deepest, most matte black I've ever encountered. No shimmer, no messing.
Aside from eyeshadow, the brand's Face Form trio (€13.99) which includes a bronzer, blush and highlighter is excellent and incredibly handy to have in your bag. The blush shade is slightly shimmery in a very pleasant way, while the bronzer is totally matte (lots compare it to Benefit's Hoola). For those who favour a cream contour, their palette (€13.99) includes six shades and gets rave reviews.
Wet N' Wild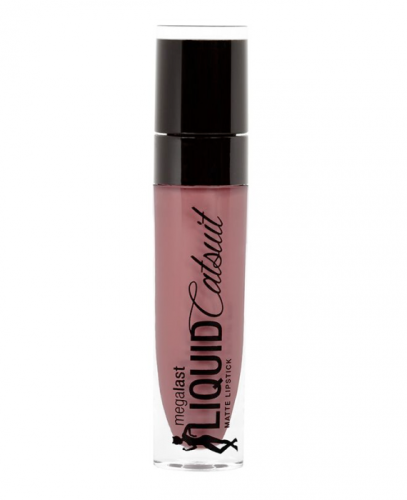 When I was in middle school in America, Wet n' Wild was our brand of choice. Not because it was good, but because it was cheap. It was fun and bright and accessible – a great entry level beauty brand. These days, however, it's a different story – this brand has grown up. I am constantly impressed by the quality of the products they produce and amazed by the low prices. They are trend driven, so almost always have whatever the hot new trend is, and are punching well above their weight generally.
I'm a huge fan of all of the brand's Mega Glo highlighters (€5.25), which are a powders with a creamy texture and high impact. The brand's Liquid Catsuit lipsticks have developed a cult following with Nudist Peach and Rebel Rose (seen above), among others, being massive hits.
Another item worth a look is their Photofocus Foundation which has been called a dupe for Estée Lauder's Doublewear, but will only set you back €6.95. Finally, a personal favourite of mine is Colour Icon Bronzer in Reserve Your Cabana (€4.95). I don't entirely understand it being categorized as a bronzer because of its creamy colour, but I absolutely love it as a glowy finishing powder (think Hourglass' Ambient Lighting Powders). You can find Wet n' Wild stockists here.
Makeup Revolution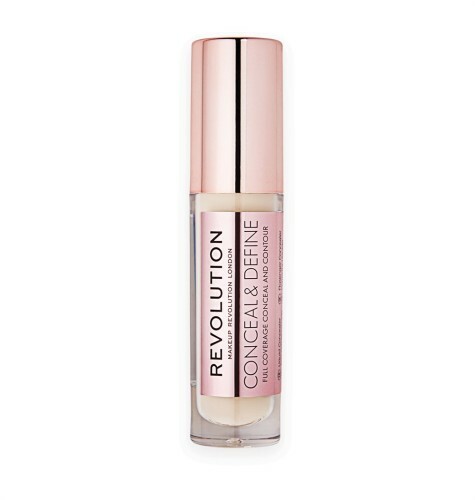 Makeup Revolution is a British brand which can be found in selected chemists around Ireland. They first seduced me with their highlighters, which are beautifully formulated and are priced from as little as €3.99.
I have been impressed by almost everything I've tried from Makeup Revolution, but I have been especially impressed by their Flawless Foils (€5.99). These cream-to-powder eye products come with a little vial of 'Primer' which can be added to the product to up the intensity of the metallic finish.  They are a super dupe for Stila's Magificent Metals Foil Finish Eye Shadows.
Most recently, Makeup Revolution have made waves with the release of Conceal & Define Concealer which has been lauded as the budget companion to Tarte's much-loved Shape Tape. I haven't tried Shape Tape, so I can't verify that, but I can tell you that Conceal & Define is an excellent full coverage concealer. And for €4.99, where would you be going?
Catrice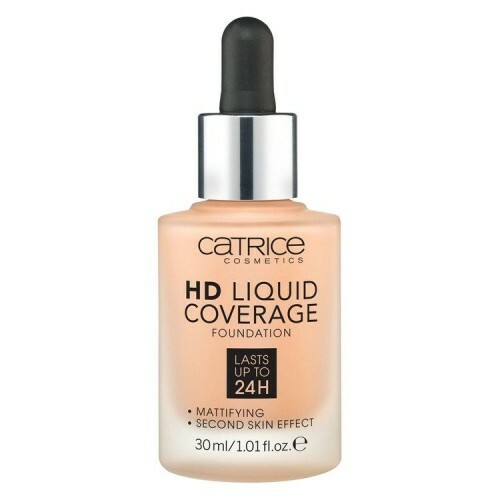 Catrice has been one of my favourite budget brands for years now, probably because their liquid eyeliner is my absolute go-to. It's jet black and long lasting, as I believe all liquid eyeliners should be, and it'll only set you back €3.99.
Fortunately, this brand is not a one-product wonder. I haven't hated a single product I've tried, and particularly rate Liquid Camouflage Concealer (€3.99) which offers great coverage which blends well, and doesn't crease any more than many high end products I've tried.
If you're a fan of Fenty Beauty's Pro Filter foundation, you'll be happy to hear that Catrice's HD Liquid Cover Foundation (€7.90) has been heralded as a solid dupe. It's a very high coverage, matte liquid foundation which comes in a nice glass bottle with a pipette (this may be a pro or con for you depending on your feelings on glass and pipettes). It's a little more intense than I personally go for, but friends of mine who have rosacea and choose to conceal it are big fans. Unfortunately, the shade range is very limited.
Elf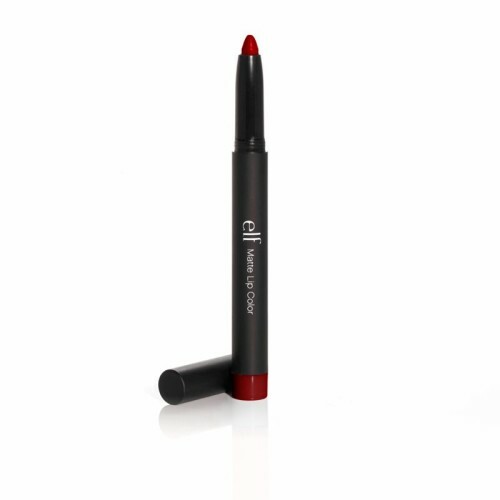 Until recently Elf was a little hard to get our hands on here in Ireland, but these days the brand can be found in chemists and many Penneys stores, so there are plenty of opportunities to explore! It's worth keeping in mind, however, that the full range is absolutely enormous so it's worth checking out the Elf website to see what's really on offer.
I am a huge fan of Elf's brushes, which are of incredibly high quality. I have several which have been in regular rotation for three or four years now and are still in great shape.
I also recommend the range of Matte Lip Colours (€4.50)which come in twist up pen form. They are comfortable, although not entirely matter. Tea Rose is a beautiful erm… rose.
Honourable Mentions
Honourable mention must go to Essence and Penneys' growing P.S… Beauty range. Essence's Lash Princess Mascara and Single Metallic Shadows are excellent, while there are several gems in each new collection P.S… releases. Both of these brands' collections change all the time in order to stay on trend, so they're worth keeping a consistent eye on!
New Product
Avéne is a skincare brand I always feel safe with, so when I heard they were releasing some new products specifically for people with sensitive skin prone to redness I was delighted. Lots of Irish women have that type of skin, so I'm sure will be keen to get their hands on the new Avène Antirougeurs CALM Redness Relief Soothing Mask (€20). According to the brand it has been proven to reduce burning and tightness sensations by 70%, improves microcirculation and helps reduces the appearance of redness in the skin.
Want to get a notification every week when Skin Deep is published? Of course you do! Just send us a WhatsApp saying 'Skin Deep' to 083 8120901, and add our number to your contacts as DailyEdge. (If you don't add us, we can't message you :( ) We'll never spam you or share your personal details with anyone, and you can unsubscribe at any time. 
DailyEdge is on Instagram!