Welcome to Skin Deep with Louise McSharry, my opportunity to put years of obsessing over beauty products and techniques to good use. I won't tell you something is good if it's not. I won't recommend products I haven't actually tried. As the magical sitar in Moulin Rouge said, I only speak the truth.
Well, my friends, it's here. Sweaty season has begun in earnest, and makeup has become a bit of a struggle. There's nothing worse than hopping out of the shower, nice and clean and ready for the beautification process, only to find that you can't get dry enough to apply any product. Or, for that matter, those times that you spend ages painstakingly applying a beautiful face of makeup for a special event, only to feel it melting off your face before you even leave the house.
If neither of these things have ever happened to you, then you are truly #blessed, and potentially one of those weirdos who's been leaving the windows closed on the bus (seriously, who are those people?). Most of you, I'm sure, know exactly what I'm talking about. Summer is here and the sweat has come with it.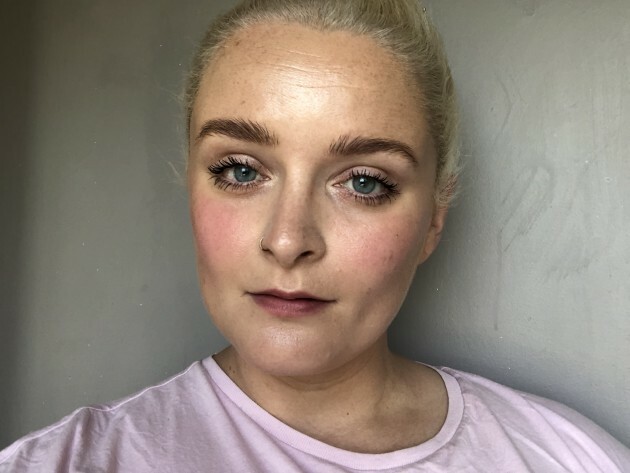 For that reason, I like to lighten up my makeup routine for the warm period (as detailed here). I switch to primarily cream products, and stick to waterproof mascara. I also push foundation to the back of my makeup drawer and use a lighter product. These days there are lots of lighter formulations which can still give you a glowing and clear complexion, without the heaviness of foundation. If you're lucky, they even include some skincare too!
Let's start with the classic tinted moisturiser – the traditional summer product. The idea behind a tinted moisturiser is that it gives you a little touch of colour, but very little coverage. In the olden days (say, fifteen years ago), it was a favoured summer product by women who liked to warm their face up but didn't want the weight of foundation in the summer.
These days, we know better than to change the colour of our skin with makeup so tinted moisturiser has taken a bit of a back seat in favour of more advanced products like  BB and CC creams. (Seriously, wear makeup that is the same colour as your face, trying to darken it with product ends only in tidemarks, orange shirt collars and weird white streaks across your face as the makeup wears off.) Having said that, if you're looking for very light coverage which hydrates well, there are some tinted moisturisers which are still worth checking out.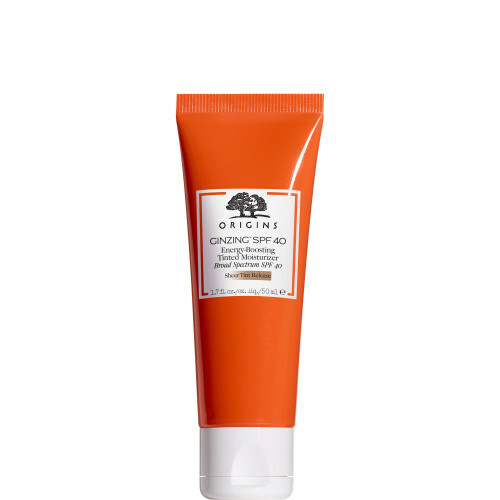 Laura Mercier's Tinted Moisturiser is SPF 20, which is a little less than we are advised to wear, but its finish is lovely. Glowy but matte, with a light and hydrating texture, it comes in fifteen shades and an illuminating version too.
NARS Pure Radiant Tinted Moisturiser (SPF30) is rich, oil-free, and will leave you with a your-skin-but-better glow. Origins Ginzing SPF 40 Energy Boosting Tinted Moisturiser is delightful and absolutely performs on both the moisturising and SPF front, but only comes in one colour. It's a colour which would suit most white people's skin, but if you're not white, it's probably not going to work which is pretty poor.
If you're on a budget, NYX's offering is solid albeit renamed 'Tinted Primer', and will only set you back €8, although it doesn't perform quite as well on the moisturising front and those mentioned above.
As mentioned above, BB and CC creams are essentially the next generation of tinted moisturiser – similar products which do a little more. BB stands for beauty balm, and these light fluids generally offer increased coverage with several skincare benefits in tow. CC stands for colour correcting, or complexion correcting, and are usually richer in texture with increased coverage and less focus on skincare benefits.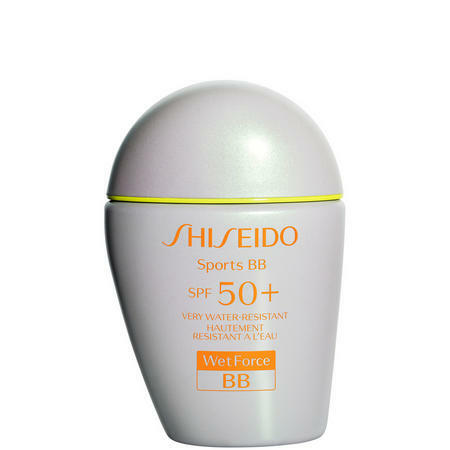 My favourite summer skin product is a BB cream from Shiseido, Sports BB Broad Spectrum SPF 50+ WetForce to be exact. This light fluid evens the complexion while offering brilliant sun protection and it's water resistant. It is a product designed to be worn for sport, which means its makers had sweat in mind, and it really performs on the longwearing front. To be honest, I feel like this is a magic product. I'm not sure how it manages to be so light and to make my skin look so good, as well as resisting my body's sweat-tastic urges. I recommend it wholeheartedly.
The one drawback, and it's a big one, is that it only comes in two shades, Light and Dark. The Light shade will be too dark for very fair people, and the dark shade will be too light for many dark people. If you're thinking of making a purchase, be sure to visit a stockist close to you where you can test the colour. I recommended this to several friends last summer and one or two were disappointed to find the Light shade was too dark for them after buying a bottle.
Other BB creams I rate are Stila's Stay All-Day 10-in-1 HD Beauty Balm, which is delightfully hydrating and leaves a lovely smooth finish. Clinique's Age-Defence SPF 30 BB Cream is nice and offers excellent sun protection, and thankfully it's colour range is extensive when compared to other offerings. If you're on a budget, try Loreal Paris' Nude Magique BB Cream.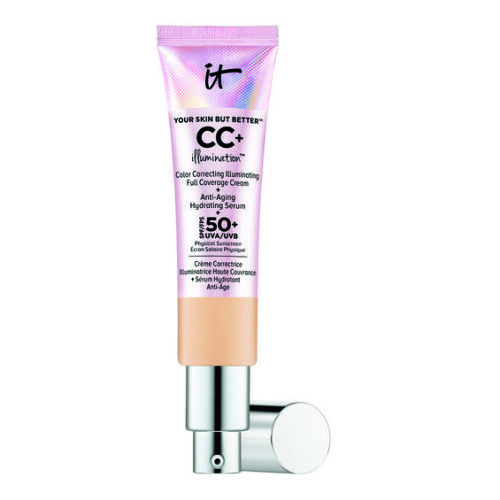 If BB creams seem too light on the coverage front, try a CC cream which is closer to a foundation level of coverage but still includes extra hydrating benefits. My favourite is It Cosmetics Your Skin But Better CC Cream SPF 50+, which truly ticks all the boxes. It offers great coverage, hydration and sun protection, and it now comes in an illuminating formula which has all the same benefits with a little extra glow (I'm wearing it in this article's accompanying photograph). Unfortunately, It Cosmetics' products are not currently available in Ireland, so ordering through Parcel Motel or AddressPal is your only man. They are launching soon in Boots stores in the UK but unfortunately not in Ireland for the moment.
Other solid options are Clinique's Moisture Surge CC Cream which is super hydrating and Giorgio Armani Prima CC Cream which gives a beautiful glow. A good budget option is Bourjois' 123 Perfect CC cream, but be prepared for it's slightly runny texture.
Finally, if you want to stick with your full face this summer, go for it! Do you. Makeup is all about personal taste and preference. If however, you'd like to lighten it up and get some benefit for your skin along the way, I hope you'll give one of the above a go.
New Product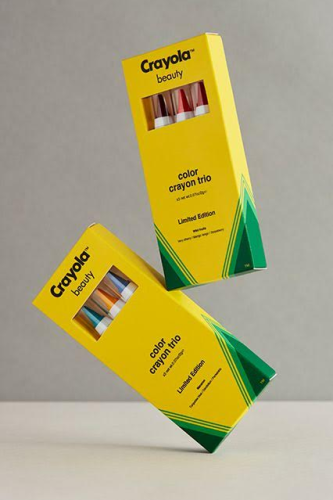 If you still have a grá for the old crayon box of yore, you'll be thrilled to learn that Crayola have launched a 58-piece cosmetic collection via ASOS. This, predictably, colourful collection includes multi-purpose face crayons, eyeshadow, mascaras, lip & cheek crayons, highlighters and brushes. I want it all.
DailyEdge is on Instagram!