Welcome to Skin Deep with Louise McSharry, my opportunity to put years of obsessing over beauty products and techniques to good use. I won't tell you something is good if it's not. I won't recommend products I haven't actually tried. As the magical sitar in Moulin Rouge said, I only speak the truth.
I don't know about you, but in this heat I simply can not be arsed to put on a full face of makeup. I'm paring it right back with some BB cream, some cream or gel blush,  mascara and some lip balm. The thing about a light makeup routine is that it really forces you to assess the bones of what you're working with. If your skin and lashes are on fleek - you're good. If not, you may want to make some changes.
Recently, I decided I wanted to make some changes when it came to my lashes. Until a few years ago I was pretty lucky with mine. They were long and healthy, the only real issue being their blondeness. I had an intense dependency on mascara, but other than that I was good. Then, via chemo, I lost them all, and they've never quite been the same.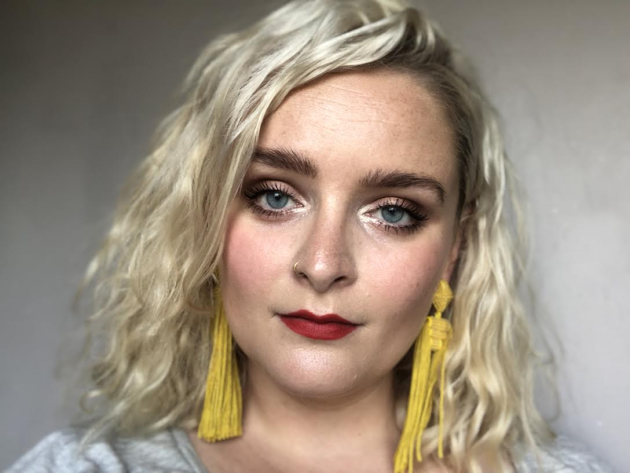 Of course, you don't have to go through chemo to feel like your lashes are lacking. Some of us just aren't blessed in that department. Some of us have had traumatic experiences with eyelash curlers. As we get older our lashes falter in quality, and sometimes what we have is alright but we'd just like it to be better.
Well, my friends, there is hope.
Years ago the hottest whisper on the beauty scene was Latisse. The story goes that these drops had apparently been discovered when glaucoma patients started inexplicably presenting with long, lush eyelashes. It turned out that an ingredient in their eye medication was transformative for eyelashes, and so Latisse was born. It's no longer available, and while a similar medication was available via prescription in Ireland for a while (I managed to get some post-chemo and it was magical), you can't get it anymore. Fortunately, though, there are eyelash serums on the market which don't require prescription and do have an impact.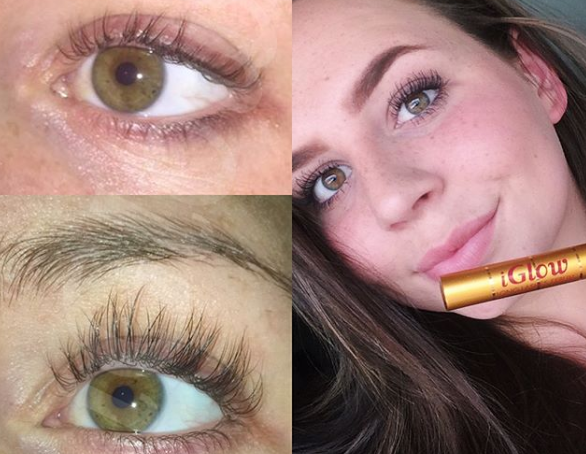 iglowofficial iglowofficial
One, which you may have noticed being advertised to you on platforms like Instagram, is iGlow, and this is the bad boy I want to tell you about today.
This serum comes in a mascara-like tube, and is applied via a brush similar to what you might get with a liquid eyeliner. It's not cheap, at €59 for a single tube, but it works! I've been using it for six weeks and have seen a significant improvement. My lashes are noticeably longer (I've been getting questions from my Instagram followers!) and somehow it seems like there are more of them.
I don't have the same results as some of the frankly ludicrous testimonials on their website (honestly, I don't think I'd even want my lashes to be that long), but I do have the long healthy lashes I've been missing. I will definitely be repurchasing.
If you don't think you can commit to regularly applying a serum or it seems too rich for your blood, I wanted to tell you about a couple of other products I've been loving for a lash boost of late. First: Glossier's Lash Slick mascara.
When I heard the brand was releasing a lash product, I wasn't overly optimistic. As I mentioned earlier, I have an intense relationship with mascara and my favourite products are high impact with an emphasis on length and volume. Glossier's whole vibe emphasises natural beauty, so I expected the mascara to be lighter than what I'm usually into. I was right. It is a lighter mascara, and yet, I'm into it.
The brush is excellent and somehow manages to grab and coat every individual lash, which is great for a blonde like me. The product never clumps or smudges, and while I require several coats to get a finish I'm happy with, at the end my lashes look like the best natural lashes I could ever hope to have. For everyday, makeup light looks (like those I'm going for at the moment), it's perfect.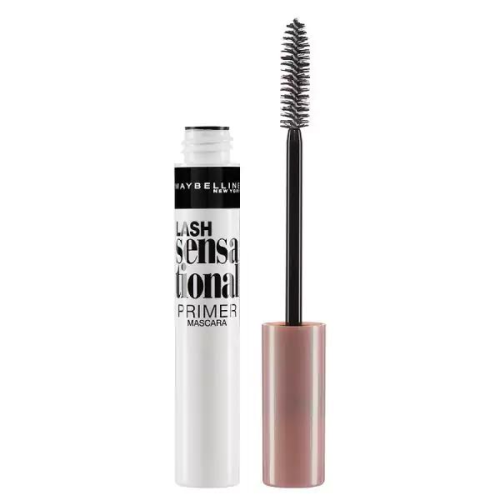 Having said that, when I want to go a little harder, I'm still loving my old favourite Maybelline Lash Sensational Mascara. It's less than a tenner, and hard to beat in my opinion. As you can imagine, my curiosity was piqued recently when I discovered that the brand had introduced a primer into the Lash Sensational line.
Well – I'm hooked. Lash primer isn't a new thing, I have previously been a fan of Dior's offering, but this is the first at this price point (€10.99) that I've loved. It's essentially a white mascara which you apply immediately before your usual product (it'll work under any mascara). Do it one eye at a time, and don't allow the primer to dry before you put on your mascara, and you'll end up with beautifully full lashes, using less product. The dream!
New Product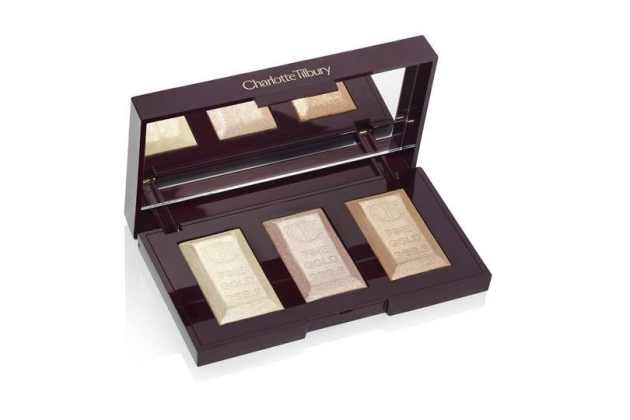 Charlotte Tilbury's Bar of Gold highlighter has cult status in highlight loving circles, both because it's so glam and because for a while it was virtually impossible to get your hands on. Well, good news. Not only is the bar of gold coming back, it's coming back as a trio. From July 9th, you will be able to buy three different shades in a handy palette. What is glammer than a bar of gold? Three bars of gold!
Want to get a notification every week when Skin Deep is published? Of course you do! Just send us a WhatsApp saying 'Skin Deep' to 083 8120901, and add our number to your contacts as DailyEdge. (If you don't add us, we can't message you :( ) We'll never spam you or share your personal details with anyone, and you can unsubscribe at any time. 
DailyEdge is on Instagram!