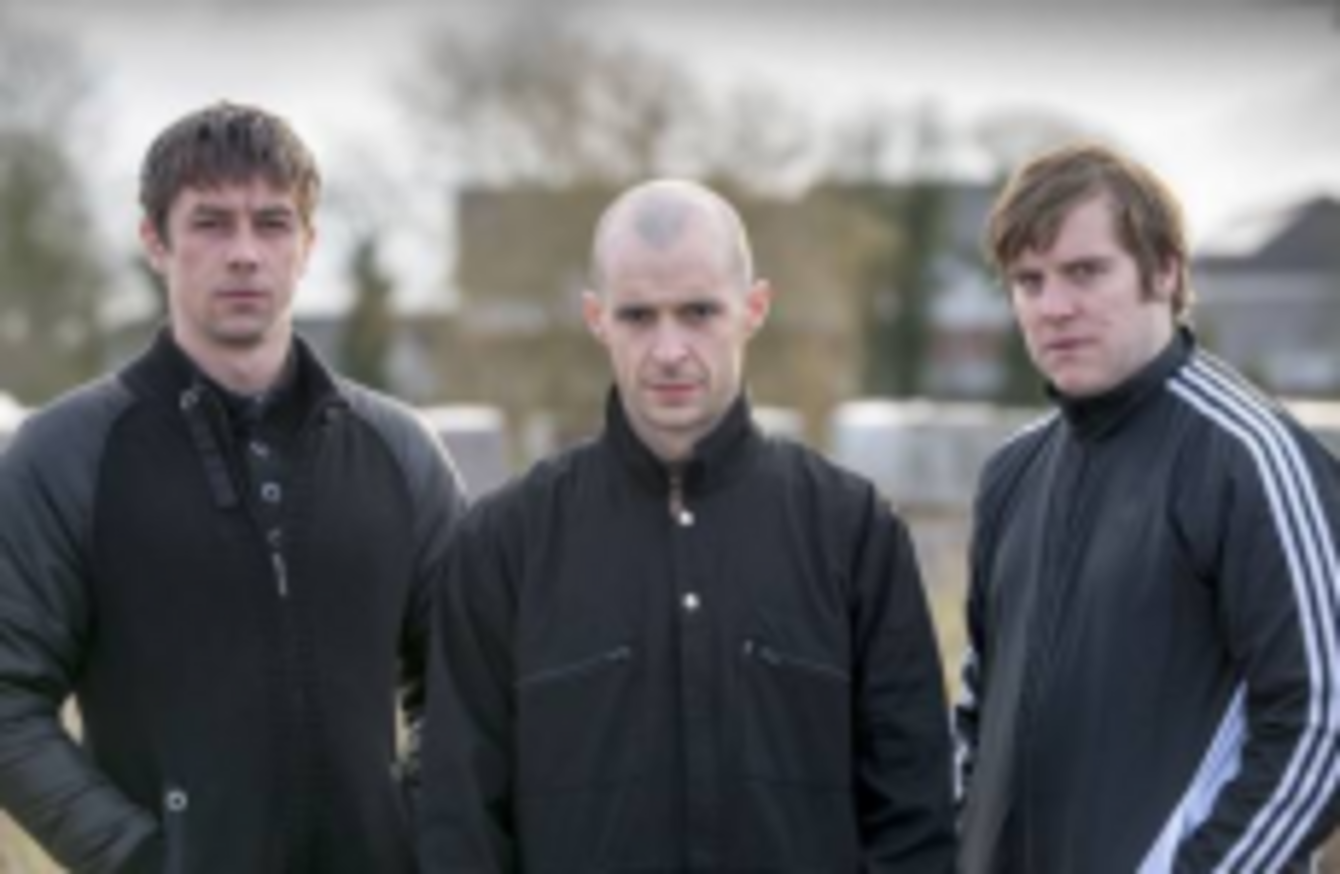 Image: RTE
Image: RTE
LOVE/HATE WILL LEAD the pack once again at this year's Irish Film and Television Awards.
The smash hit RTE production earned 8 nominations for its 4th season, including Best Actor (TV) for last year's winner Tom Vaughan-Lawlor and Best Actress for reigning champ Charlie Murphy.
Love/Hate newcomer Mary Murray – who plays brothel madame Janet – is also nominated for Best TV Actress, while Peter Coonan competes with Allen Leecg, Liam Cunningham and Aidan Gillen for Best Supporting Actor.
The gangland drama is followed closely by RTE and BBC co-production The Fall, which has 6 nominations: Soon-to-be 50 Shades of Grey star Jamie Dornan is recognised for his role in the Best TV Actor category.
Chris O'Dowd and Nick Vincent Murphy's Moone Boy secures 5 nominations, including Best Actor for O'Dowd and Best TV Series (Entertainment). Irish Pictoral Weekly, The Late Late Show and Mrs Brown's Boys are also nominated in the category.
Love/Hate will go head to head with The Fall, Game of Thrones, Vikings and Quirke for Best TV Series (Drama).
John Michael McDonagh's Calvary leads the film nominees, picking up 6 nominations, including a Best Actor nod for Brendan Gleeson. He'll go head to head with son Domhnall, who is also nominated in the category for his role in About Time.
Irish comedy The Stag also picked up 6 nominations – including a Best Supporting Actress nod for Amy Huberman. Saoirse Ronan is in the running for Best Actress, while Colin Farrell and Michael Fassbender both get nods for supporting roles.
Calvary and The Stag are both nominated for Best Irish Film, alongside Run & Jump, The Sea, and Neil Jordan's Byzantium.
Steve Coogan's Philomena dominates the International Film categories with 4 nominations, including Best Film and Best Actress for Judi Dench.
RTÉ's Breach of Trust – an investigation into Irish creches – competes with Vincent Browne, BBC Northern Ireland's Spotlight and Inside Irish Nationwide in the Current Affairs category.
The winners will be announced at the ceremony on Saturday, April 5th at Dublin's DoubleTree by Hilton Burlington Road. It will be broadcast live on RTÉ One at 9.35pm
2014 IFTA Nominees
FILM
Byzantium
Calvary
Run & Jump
The Sea
The Stag
DIRECTOR FILM
John Butler, The Stag
Neil Jordan, Byzantium
John Michael McDonagh, Calvary
Ruairi Robinson, The Last Days on Mars
SCRIPT FILM
John Banville, The Sea
Ailbhe Keogan, Run & Jump
John Michael McDonagh, Calvary
John Butler and Peter McDonald, The Stag
ACTOR IN A LEAD ROLE FILM
Brendan Gleeson, Calvary
Domhnall Gleeson, About Time
Ciarán Hinds, The Sea
Andrew Scott, The Stag
ACTRESS IN A LEADING ROLE FILM
Antonia Campbell-Hughes, 3096 Days
Jane McGrath, Black Ice
Saoirse Ronan, Byzantium
Kelly Thornton, Life's A Breeze
ACTOR IN A SUPPORTING ROLE FILM
Colin Farrell, Saving Mr.Banks
Michael Fassbender, 12 Years A Slave
Edward MacLiam, Run & Jump
Peter McDonald, The Stag
ACTRESS IN A SUPPORTING ROLE FILM
Sinead Cusack, The Sea
Fionnula Flanagan, Life's A Breeze
Amy Huberman, The Stag
Orla O'Rourke, Calvary
INTERNATIONAL FILM
12 Years a Slave
Gravity
Philomena
The Wolf of Wall Street
INTERNATIONAL ACTOR
Leonardo DiCaprio, The Wolf of Wall Street
Michael Douglas, Behind the Candelabra
Chiwetel Ejiofor, 12 Years a Slave
Matthew McConaughey, Dallas Buyers Club
INTERNATIONAL ACTRESS
Amy Adams, American Hustle
Cate Blanchett, Blue Jasmine
Sandra Bullock, Gravity
Judi Dench, Philomena
TV DRAMA
The Fall
Game of Thrones
Love/Hate
Quirke
Vikings

DIRECTOR TV DRAMA
David Caffrey, Love Hate
Ciaran Donnelly, Vikings
Ian Fitzgibbon, Moone Boy
Thaddeus O'Sullivan, Amber
SCRIPT DRAMA
Stuart Carolan, Love/Hate
Neil Jordan, The Borgias
Nick Vincent Murphy & Chris O'Dowd, Moone Boy
Conor McPherson, Quirke
ACTOR IN A LEADING ROLE TELEVISION
Gabriel Byrne, Quirke
Jamie Dornan, The Fall
Chris O'Dowd, Moone Boy
Tom Vaughan Lawlor, Love/Hate
ACTRESS IN A LEADING ROLE TELEVISION
Eva Birthistle, Amber
Charlie Murphy, Love/Hate
Mary Murray, Love/Hate
Deirdre O'Kane, Moone Boy
ACTOR IN A SUPPORTING ROLE TELEVISION
Peter Coonan, Love/Hate
Liam Cunningham, Game of Thrones
Aidan Gillen, Game of Thrones
Allen Leech, Downton Abbey
ACTRESS IN A SUPPORTING ROLE TELEVISION
Elaine Cassidy, The Paradise
Caoilfhionn Dunne, Love/Hate
Michelle Fairley, Game of Thrones
Victoria Smurfit, Dracula
CHILDRENS/YOUTH
An Ceoldrama
Doc McStuffins
Octonauts
Punky
CURRENT AFFAIRS
Breach of Trust
Inside Irish Nationwide
Spotlight Housing Whatever It Takes
Vincent Browne Tonight
DOCUMENTARY
Danny Boy: The Ballad that Bewitched the World
Donal Walsh – My Story
The Disappeared
The Scholarship – Class of 2018
DOCUMENTARY SERIES
1916 Seachtar Dearmadta
Bliain in Árainn Mhór
The Estate
John Lonergan's Circus
ENTERTAINMENT
Irish Pictorial Weekly
The Late Late Show
Moone Boy
Mrs Browns Boys
FACTUAL
John Sheahan: A Dubliner
Nationwide
Seamus Heaney – Postscript – Imeall
The Zoo
REALITY
Dúshlán 1881 – Living the Eviction
The Great Irish Bake Off
Jockey Eile
Operation Transformation
SPORTS
Batmen
Páidí Ó Sé – Rí an Pharóiste
R.O.G. The Ronan O'Gara Story
We Got Game
IRISH LANGUAGE
1916 Seachtar Dearmadta
An Ceoldrama
Scúp
Páidí Ó Sé – Rí an Pharóiste
A full list of Craft and Technical nominees is available here.