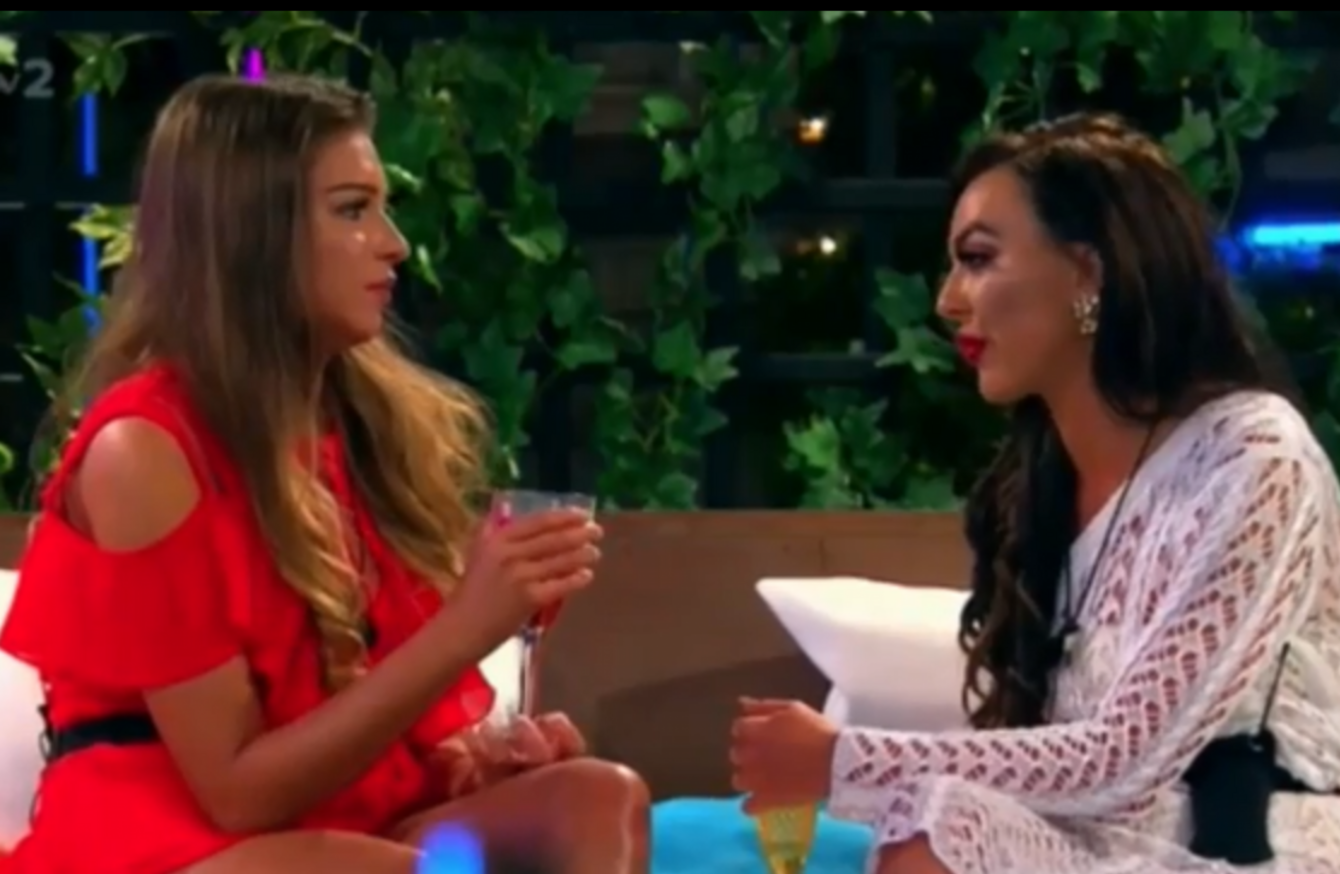 DailyEdge.ie rounds up the TV shows that you'll be tweeting about tonight and talking about tomorrow.
Andre The Giant (Sky Atlantic, 9.00pm)
Documentary examining the life and career of the wrestler who died in 1993, from his upbringing in France to his celebrated WWF tenure and forays into the entertainment world. Featuring contributions from Hulk Hogan, Billy Crystal, Arnold Schwarzenegger, Vince McMahon, Ric Flair, Rob Reiner and more.
No Country For Women (RTÉ One, 9.35pm)
Part two of two. Documentary examining the lives of Irish women since achieving the vote during the suffrage movement 100 years ago.
Love Island (3e, 9.00pm)
It's the morning after the night before, with Rosie attempting to warn off Zara before she gets officially involved with Bad Adam, (that's his name now, I don't make the rules). Plus, we'll see how Alex and Ellie got on post-breakfast, and whether Wes and Laura can whether the latest storm in their relationship.
Everyone's talking about: Georgia on Love Island
Georgia won the hearts of Love Island viewers when she slept outside with Rosie after her falling out with Adam.
Chicks before dicks, as the old saying goes.
Or flick over for…
Mad About Elvis (BBC One, 7.30pm) Documentary taking a look at the annual Porthcawl Elvis Festival.
Inside KFC: The Billion Dollar Chicken Shop (be3, 7:45pm) Documentary series going behind-the-scenes in the fast food restaurant chain.
Snatches: Moments From Women's Lives (BBC Four, 10.00pm) Two monologues written and performed by women, inspired by females who have spoken out, challenged the status quo or made a stand.
DailyEdge is on Instagram!