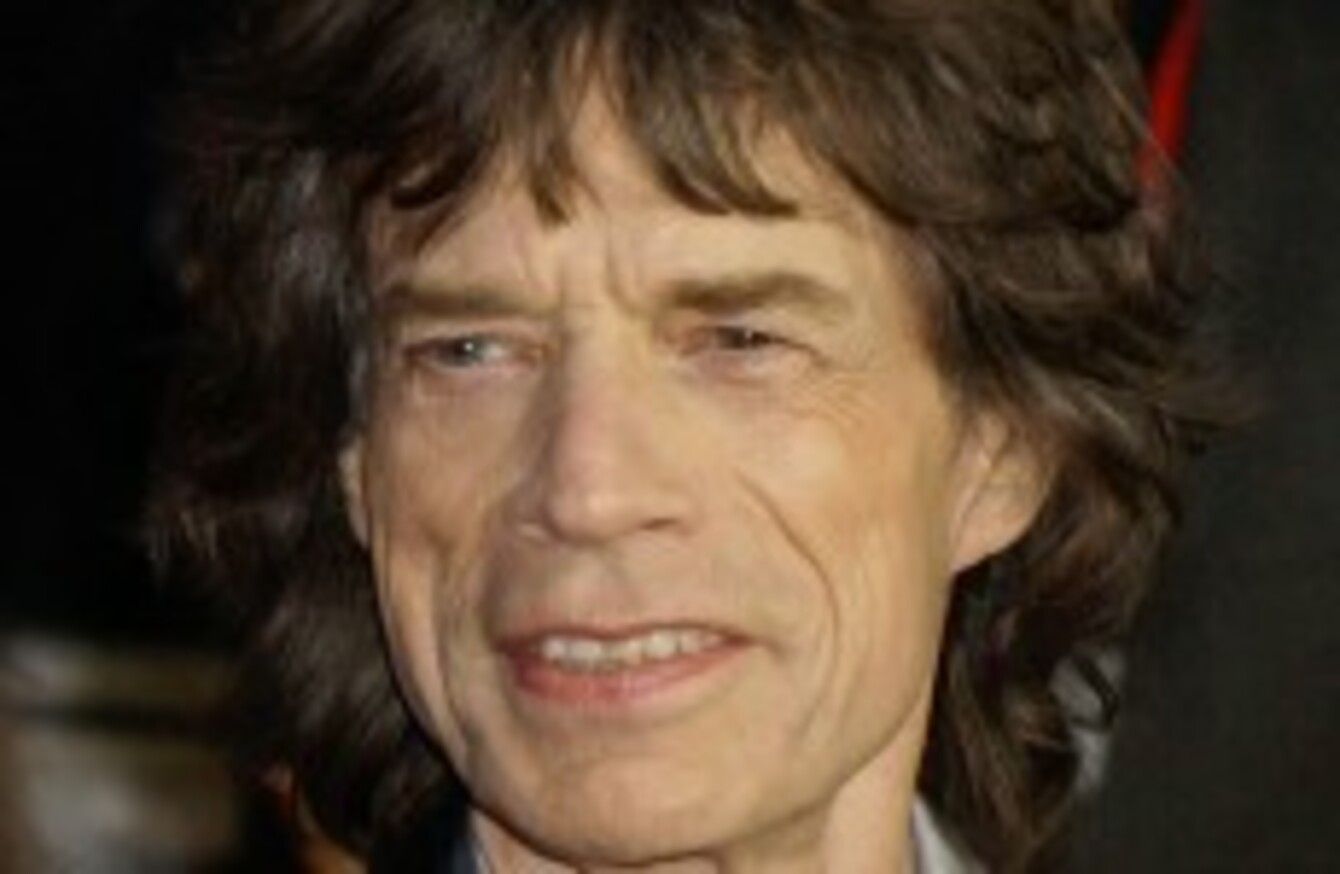 Mick Jagger pictured in October
Image: Suzan/Suzan/EMPICS Entertainment
Mick Jagger pictured in October
Image: Suzan/Suzan/EMPICS Entertainment
HANDWRITTEN LETTERS FROM Rolling Stones frontman Mick Jagger to his former lover Marsha Hunt will be auctioned in London next month.
Hunt is an American-born singer who was the inspiration for the Stones' 1971 hit "Brown Sugar" and had a daughter, Karis Hunt Jagger, with the singer in 1970. Sotheby's says she has asked the auction house to sell 10 letters written from the set of Jagger's film "Ned Kelly," which was shooting in Australia.
Sotheby's says the "passionate and articulate" letters sent in the summer of 1969 show a "poetic and self-aware" 25-year-old Jagger. Marsha Hunt commented:
Written during the summer of '69 from a Tony Richardson film set in the Australian outback, they touch upon the first moon landing, John and Yoko, Christopher Isherwood and the Isle of Wight Festival. They're addressed to me. I was 23, American born, Berkeley educated, and London-based. Despite his high profile and my own as a singer, actress, Vogue model and star of London's original Hair cast, our delicate love affair remains as much part of his secret history as his concerns over the death of Brian Jones and the suicide attempt of his girlfriend, Marianne Faithfull.
The auction house said that the collection, which includes song lyrics and a Rolling Stones playlist, is expected to fetch between £70,000 and £100,000 and will go under the hammer on December 12.