THOUSANDS OF 'LOVE locks' attached to a footbridge in Paris have caused part of the railing to collapse, forcing an evacuation.
Lovers from across the world visit the Pont des Arts every year and seal their love by attaching a lock carrying their names to its railing and throwing the key in the Seine.
But police were forced to hurriedly usher visitors off the footbridge in central Paris early yesterday evening after 2.4metres of railing collapsed under the weight of the collected tokens of affection.
"The bridge was immediately evacuated and closed," local police told AFP.
An architect and local officials rushed to the site and a barrier put in place to stop further access. Police said the bridge would be re-opened by today.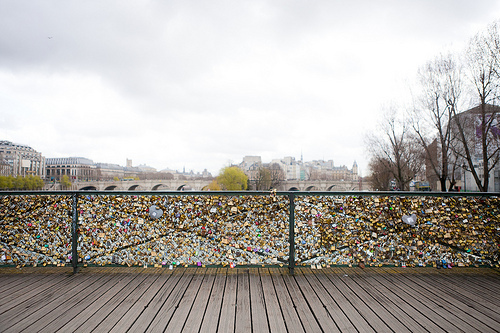 Flickr Flickr
The Pont des Arts crosses the French capital's river Seine just in front of the Louvre museum and is known the world over for its "locks of love".
The phenomenon has become something of a headache for officials in the City of Light, who would prefer something that poses fewer problems of security and aesthetics.
Two young Americans living in Paris have gathered thousands of signatures for a petition they launched in March calling for the locks to be removed, saying they are eyesores and cause damage to the bridges.
Dublin City Council has previously pleaded with residents not to attach the locks to the city's Ha'penny Bridge, saying they risk harming the structure.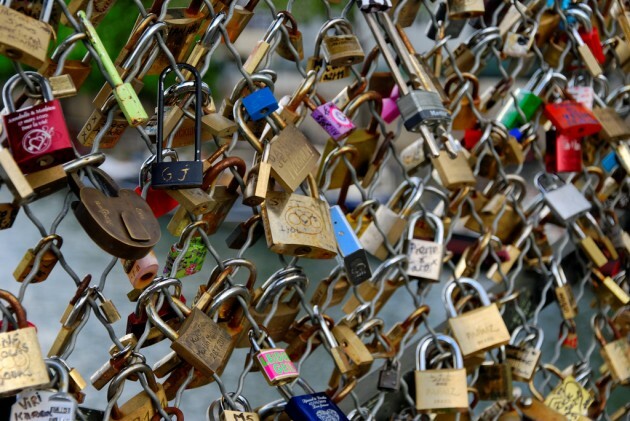 Davide Dodo Oliva Davide Dodo Oliva
The locks only appeared on the Pont des Arts in 2008, having already become a craze in Germany, Russia, China and particularly Italy.
Today, the full 150 metre length of the footbridge is covered in the locks, and the practice has spread to other bridges around the capital.
Forty locks were also recently removed from the Eiffel Tower.