Each week, we'll be taking a peek into some of our faves' makeup bags to see their must-have products, because we're nosey. This week, it's the turn of DailyEdge journalist Fionnuala Jones.
Megan Killeen Megan Killeen
Her earliest makeup memories
"My sister used to own one of those leather cases filled with those unbranded lipsticks and eyeshadows and sponge-tip applicators. I was obsessed with it, but she wouldn't let me near it! Probably just as well, TBH.
My mam's signature lipstick growing up was Heather Shimmer from Rimmel (obviously). She had a really strong, sophisticated look that seemingly didn't use a lot of products."
"I felt a huge pressure in school to wear makeup, which usually involved me robbing my (much sallower) mother's foundation or tinted moisturiser. RIP to all my white school shirt collars."
Her makeup bag and what's inside
"I use a mixture between the Too Faced Born This Way foundation and the Vichy Dermablend liquid foundation. I like a really strong, full coverage base when I do wear makeup because I rarely wear it on week days now, (I'm lazy AF). However, the combination can be a bit shiny in the T-zone, so I do have to set it with some kind of powder – I'm not fussy.
Vichy Dermablend foundation in the shade '15 Opal'
"The Anasatasia Beverly Hills Dipbrow Pomade changed my life. I honestly don't think I could ever go back to pencil after using it. A little really goes a long way with it, so even on days where I'm not really feeling a strong brow, I can still pat this on a lil' bit so I'm not completely naked.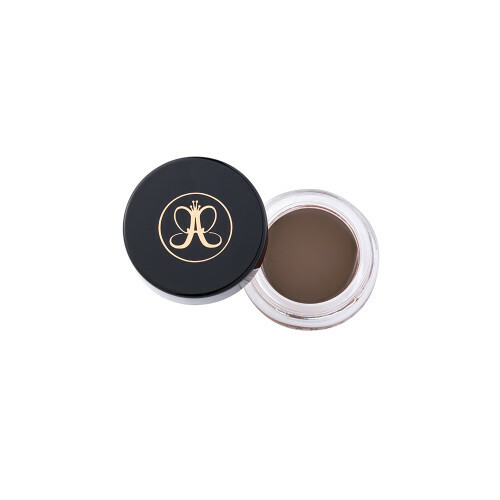 Anastasia Beverly Hills Dipbrow pomade
"Who doesn't own one of the Collection Lasting Perfection 24hr concealers at this stage? This has been the toast of the YouTube/influencer world since 2009. It was definitely the first beauty product to really get the impact of the digital word-of-mouth. As I'm getting older (sob) I'm not as crazy about this for the under-eye area. But it's still a humdinger for spots.
Collection Lasting Perfection 24hr concealer
"I have sponge after sponge in my bag. I never thought I'd be converted, but I love then. Foundation, concealer, baking … SO much more versatile than a brush. I wouldn't be arsed paying big money for them because I use (and lose them!) so much, so I usually pick them up in Penneys.
"I am 100% one of those people that goes over-the-top with highlighter. I love looking like a glitterball. I go between the Sleek Highlighting palette in 'Solstice' and a discontinued Wycon eyeshadow in a pearly pink shade. Lash it on!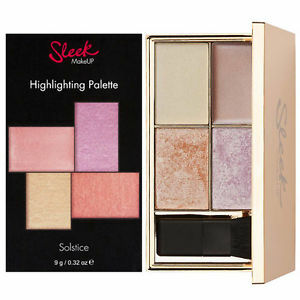 Sleek Highlighting palette in 'Solstice'
"Actually, speaking of lashes – you only realise how good Benefit 'They're Real' mascara is when you stop using it. I'd gotten a few ones from beauty boxes that I made a promise to work through before buying another tube … But in the words of Sinead O'Connor, nothing compares.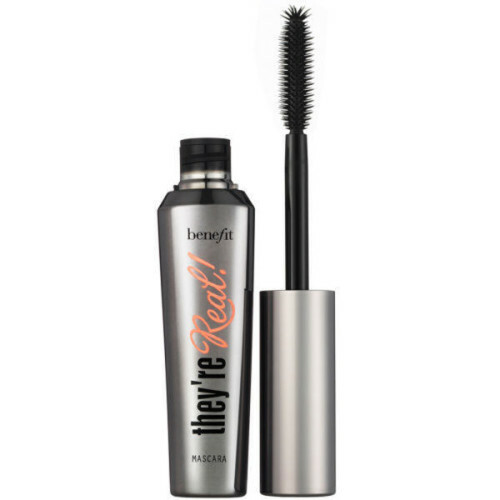 Benefit 'They're Real' mascara
"Brush wise, there's one that I really love. The Real Techniques accent brush from the eye-set can really go to work for you. I use it for shadow under the brow, highlighting the cupid's bow or inner corner, packing on detail where I need it … Small, but mighty.
"Essence Liquid Ink waterproof liquid liner will never, ever be rivalled for me. The stuff has lasted me through four days at Electric Picnic with minimal touch-ups. But it's the price that gets me. It's literally less than a fiver.  You can get a decent amount of product out of it as well before it dries out.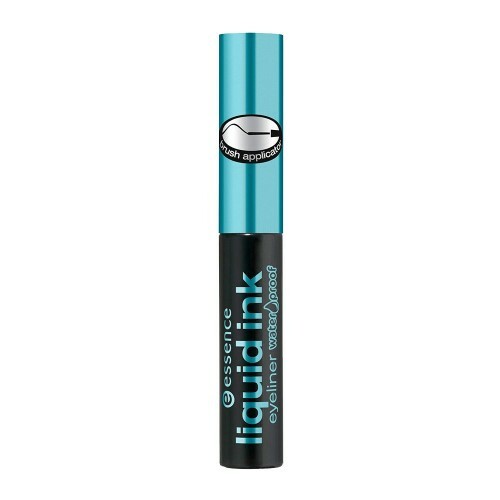 Essence Liquid Ink waterproof liquid eyeliner
"The Kat Von D Shade + Light contour palette is a bit of a trek to bring around, but it's honestly worth it. The shades are unbelievably buttery, really easy to blend and the lighter shades particularly compliment pale beauties (like myself)."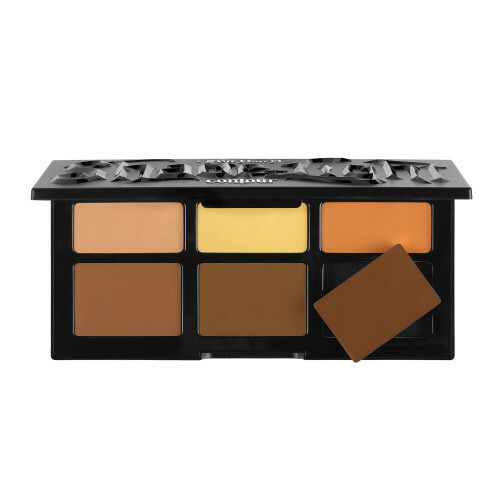 Kat Von D 'Shade + Light' contour palette
DailyEdge is on Instagram!