FOR YEARS, WE'VE given out about all the things we, as women, have to do that men don't, and rightly so.
From the grooming expectations, to monthly visits from Mother Nature, we definitely drew the short straw in some respects. 
But one of the biggest points of contention is the contraceptive pill.
Yes, for the last ten years or so, we've been heading to the pharmacy to pick up our prescription which brings with it mood swings, anxiety and sometimes irregular bleeding.
But in the name of staying safe, we took it - nearly every day, for the last ten years or so.
Now, however, it looks like a breakthrough has been made in the work of developing a male contraceptive pill.
Scientists working on the drug have taken a huge step forward with developments and have successfully trialed a capsule.
Researchers conducted a month-long study of 40 men and monitored the effectiveness of the daily pill that aims to limit the levels of hormones in the body which drives the production of sperm and testosterone in the testes.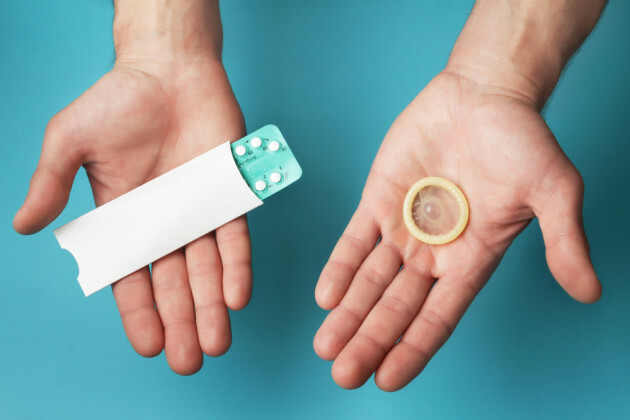 Shutterstock / TanyaJoy Shutterstock / TanyaJoy / TanyaJoy
The research showed that the levels of hormones in the men who took the daily capsule fell, which suggests their sperm counts had also reduced.
This part of the trial was simply to test the safety of the pill and has since  proven successful.
The next phase will see researchers work on a longer trial which will focus on the level of decline in hormones and sperm production, and determine if it is sufficient in being a method of contraceptive.
According to the team behind the research, the drug would take at least 60 to 90 days before it would begin to affect sperm production.
"The goal is to expand the contraceptive options and create a menu of choices for men like we have for women," professor of medicine and co-senior investigator on the trial, Stephanie Page said at the ENDO 19 annual meeting, according to The Independent. 
"We are neglecting a major potential user population with the limited options currently available to men."
As for side effects, the trial found that they are mild and included many similar side effects associated with the contraceptive pill women take - fatigue, acne and headaches.
"This study is very short and we need three months if not more to stop sperm production," co-senior investigator on the trial, Christina Wang, added. 
"All we have shown so far is that it shuts down the hormones that control the function of the testes."
But don't get too excited, there is still a way to go before the male contraceptive would be available.
Researchers say that it could be a decade before the drug would be on the market but it's something to look forward to, right? 
DailyEdge is on Instagram!