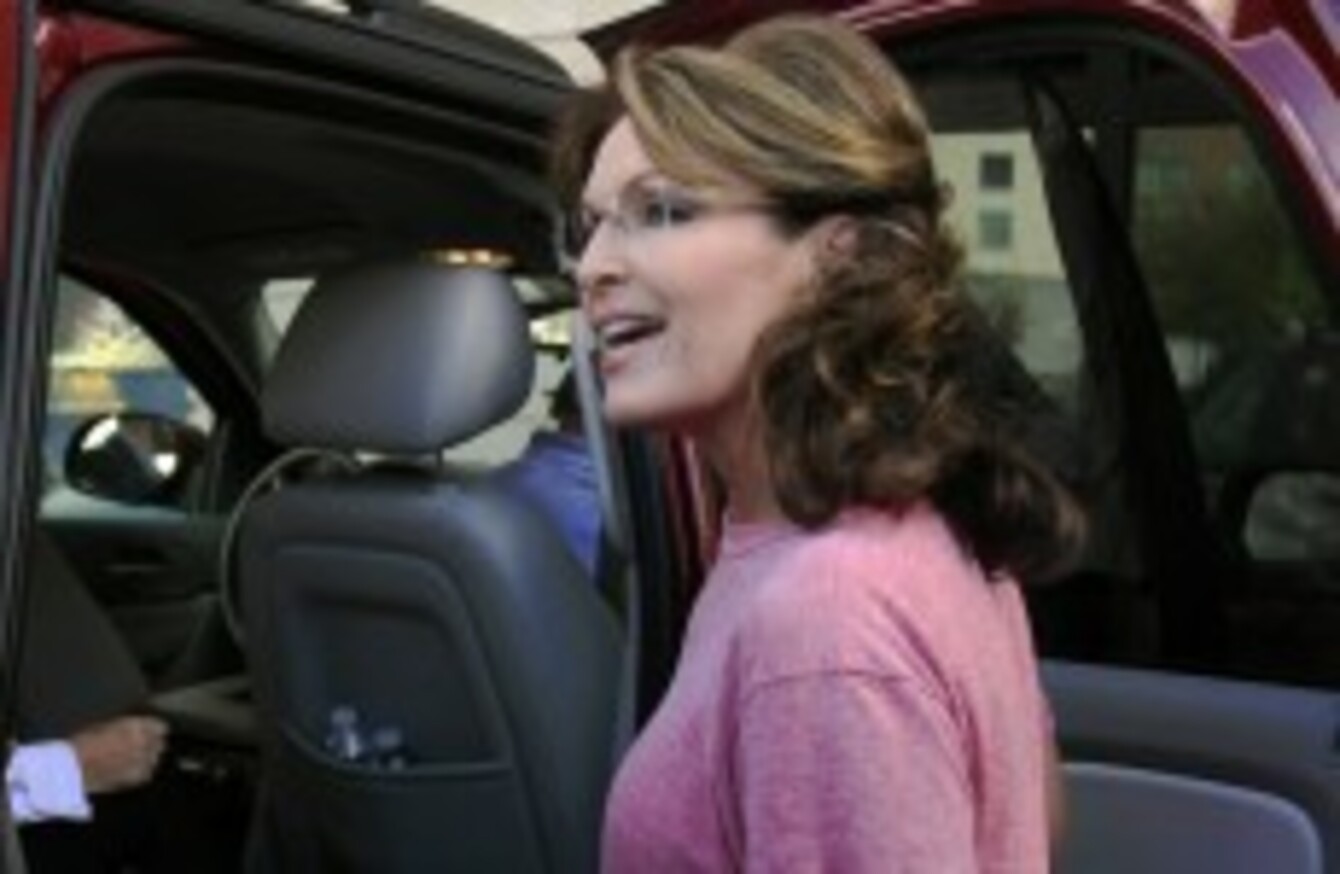 Sarah Palin
Image: Jim Cole/AP/Press Association Images
Sarah Palin
Image: Jim Cole/AP/Press Association Images
A NEVADA MAN has filed a federal lawsuit alleging he was unconstitutionally blocked from obtaining a custom licence plate that says "GOPALIN" in support of potential US presidential candidate Sarah Palin.
James Linlor applied for a "GOPALIN" and similar Palin-related licence plates but was denied plates that carried messages of support for the former Alaska governor including "PALIN," "PALIN12" or "PALIN16."
He has now sued the Nevada state Department of Motor Vehicles (DMV) and is alleging it selectively denies vanity plates. He claims his rights have been violated when the DMV said his plates were 'inappropriate' in nature, according the Mail Online.
Politico reports that Nevada law prohibits vanity licence plates that express a superiority of political opinion or ridicule other political points of view.
However Linlor says the state has already issued other plates such as  "DMOCRAT," "AL GORE," "DEAN," and "HILLARY". He even claims that when he requested a "GO OBAMA" plate this was approved.
The director of Nevada DMV, Bruce Breslow said he was not sure why the case is being brought given that Linlor was finally granted his "GOPALIN" vanity plate in December of last year.
Las Vegas Sun reports that the complainant appears to seeking injunctive rate relief from the DMV claiming that his constitutional rights have been violated.