WE'RE ALL GUILTY of being too transfixed by our phones, but this might just take the biscuit.
This photo of a man staring at his phone has gone massively viral.
Why?
Because he's totally missing out on the humpback whale next to him.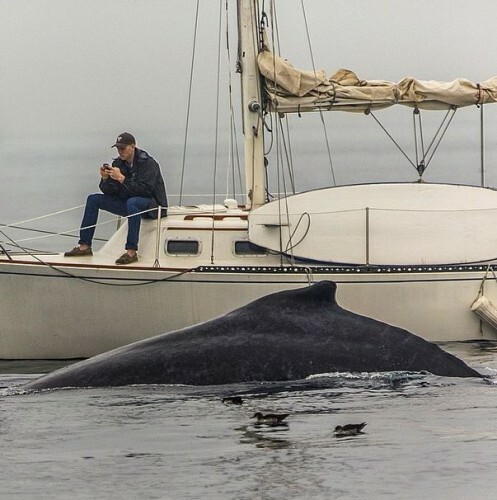 esmith_images / Instagram esmith_images / Instagram / Instagram
The scene was captured by photographer Eric Smith who noticed that the man's eyes never budged from his phone screen, even as the whale was literally two feet away from him.
Smith uploaded the photo to Instagram and labelled it a "sign of the times".
As he explained to CBS News, "A mom was out there with her calf, flapping, breaching, jumping, mouths eating fish — it was fantastic."
I've been there, I get lost in the phone too. But this is really indicative that we have some serious issues to work through.
Take note, everyone.