MARKY MARK HAS never been one to bite his tongue.
In an interview with Xposé, 2 Guns star Wahlberg had a few choice words to say about his Irish co-star Jack Reynor.
The IFTA winner from Wicklow is currently filming Transformers 4 alongside Wahlberg, having found fame in the Irish movie What Richard Did.
When asked about Reynor, Mark was quick to reply:
He's a pain in the ass. F**k yeah, who the f**k does he think he is?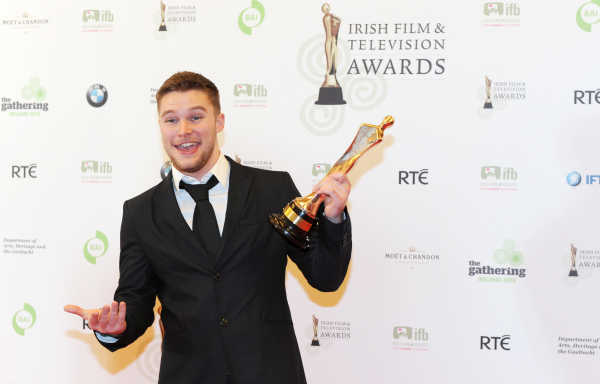 Laura Hutton/Photocall Ireland
Presenter Karen Koster, unsure if he's joking or not, asks what the young actor is like, sending Xpose's bleep machine into overdrive.
He's an asshole. 

He's a f**king p**k.
But wait, Walhberg goes on to say that he loves Jack, and that everything is going to change for him after Transformers. Oh you joker, you.
He's in such a unique position because the world will be very different for Jack after Transformers comes out. He's really good at what he does, I give him shit for being Irish. I'm Irish Catholic myself. He's doing a great job, it'll be interesting to see how life changes for him.
So he was kidding then?