DAINTREE PAPERS DIDN'T like the influx of homophobic flyers during the run up to the marriage equality referendum in May.
So, they've decided to do something about it. They're collecting flyers they say contain 'dishonest lies' and in an effort to create something positive, they're shredding the leaflets into wedding confetti.
Shred of Decency / YouTube
They write
At Daintree, paper is our favourite thing in the whole world. So when paper was used to spread some ugly lies in the run up to the marriage equality referendum we weren't one bit happy.
The Shred of Decency project is not only limited to physical pamphlets, if you see something online, you're welcome to tweet Daintree using #ShredThisTweet, and they'll print it off to make some of that sweet graffiti.
All proceeds from the sales of the confetti are going to the Yes Equality campaign. A reason to throw some, indeed.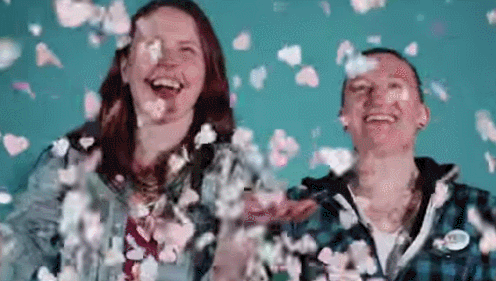 You might remember Daintree for the controversy surrounding owner Paul Barnes' refusal to display a wedding cake topper for a same sex couple's wedding back in 2013.
As evident, new manager Nichola Doyle has switched things around. She was outspoken in her disagreement with Barnes' former running of the shop, and the first thing she did when she took over was line the shelves with same sex wedding invitations.
ht The OutMost