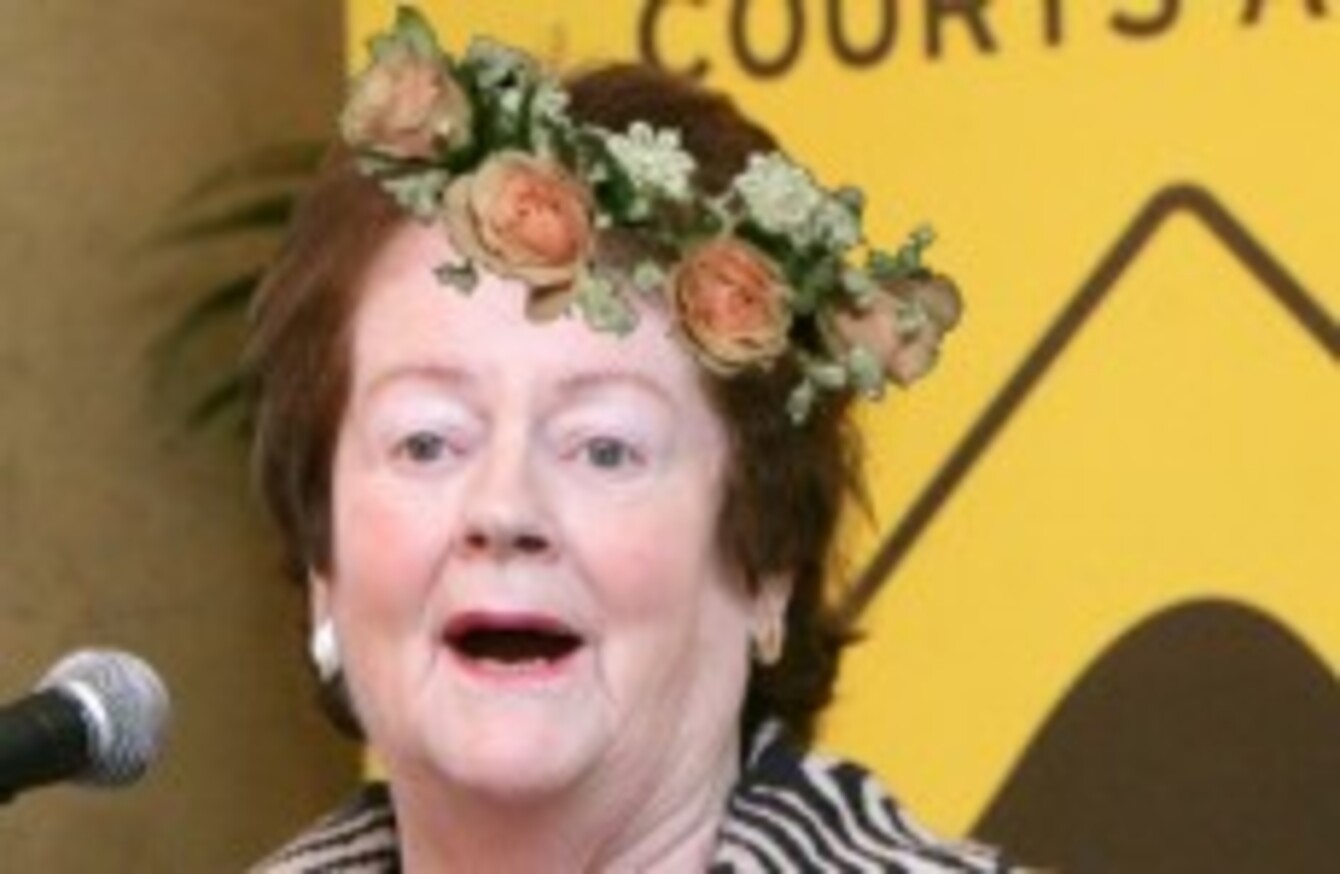 How Mary O'Rourke might look with a flower garland on her head.
How Mary O'Rourke might look with a flower garland on her head.
FORMER FIANNA FÁIL TD and Senator Mary O'Rourke will be chairing an 'Electric Picnic Parliament' at this year's festival in Stradbally.
The ex-Minister for Education and Health will chair a discussion inviting speakers to share their views on how to improve Ireland.
Attendees will then vote on the motions for inclusion in an Electric Picnic Parliament Manifesto.
The Parliament is one of a number of events announced for the MindField spoken word arena of the festival, which takes place in Stradbally, Co Laois from Friday August 30 to Sunday September 1.
Economist David McWilliams will run three panel events examining the "state of the nation" as part of his Leviathan: Political Cabaret series.
On Sunday morning, Miriam O'Callaghan will host an Electric Picnic Brunch, going through the Sunday papers and reviewing the festival so far.
There will also be a number of other discussion events, including Bressie in conversation with Secret Millionaire Jim Breen talking about the musician's campaign for mental health awareness.
John Waters will appear as part of a panel discussion on the Great Famine with academics Meredith Meagher, Connor McNamara and Peter Gray.
The Science Gallery at Trinity College will be running its own stage at the MindField arena, with other stages dedicated to theatre, spoken word and comedy, and An Puball Gaeilge.
One-day Sunday tickets for Electric Picnic are now sold out.