AS WE ALL know, mascots in sport are there to keep the kids entertained and maybe provide a few laughs for the spectators at half time.
So you can see why everyone got really confused when this Scottish football team revealed 'Kingsley' today:
Who is utterly, utterly terrifying
https://vine.co/v/e5ZuKquJVtx
And he's become the internet's go-to source for comedy
With people coming up with reasons and methods to kill off the beast
Kingsley, of course, had become a meme within minutes
People will be having nightmares about him for some time, no doubt
And the comparisons to Lisa Simpson were also obvious, but brilliant
And other characters in The Simpsons universe
But the best comparison by far had to be this
Kingsley as the terrifying sun in Teletubbies
"ARE YOU NOT ENTERTAINED, CHILDREN?"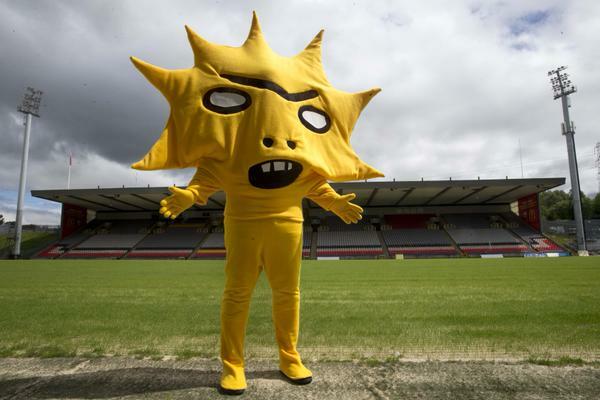 No, Kingsley, please. No.