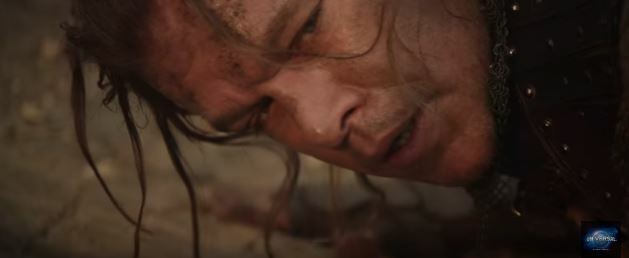 YouTube YouTube
THE IRISH ACCENT has been butchered on screen too many times to count at this stage.
And it seems that a certain Matt Damon is the latest to make a complete and utter hames of it.
In his new film, The Great Wall, Matt Damon plays a European mercenary in China. Details regarding Damon's character William are fairly scant, but many viewers and critics have pointed out that he appears to be doing a fairly woeful Irish accent. (And many reviews describe his character as Irish.)
Listen for yourself here.
Movieclips Coming Soon / YouTube
What is that accent, Matt?
Did you really think we wouldn't notice?
Needless to say it hasn't gone unnoticed in the reviews.
Empire wrote that it sounded like Matt Damon was hanging around Irish pub. (Probably not what he was going for.)
Matt Damon plays William, a mercenary soldier whose accent suggests he's from Ireland, or has at least spent a lot of time swigging Guinness in Irish bars.
While First Post called it "unintentionally hilarious".
At most times the film plays out like a tired soap opera that is far more serious than it needs to be. Damon's unintentionally hilarious Irish accent only adds to the layer of cheesiness in the film that director Yimou never fully embraces.
Metro pointed out that his accent differs from scene to scene.
Damon plays William, a globe-trotting bandit who either sounds American or Irish-ish, depending on the take.
The Chicago Sun Times called the accent "strange" and struggled to place it. (Again, not ideal.)
(William has a strange accent. He kinda sounds like a Quaker, even though I'm pretty sure they didn't have Crazy Fighting Quakers in the year 1000-ish.)
Meanwhile, we just like this blurb a lot ¯\_(ツ)_/¯
It may seem churlish to bring up realism in a movie in which an inexplicably Irish Matt Damon fights lizards from space, but at least one person in the chain of creation has tried to inject some notes of actual history.
This is not the first time The Great Wall has garnered criticism. The film has been accused of "whitewashing" with many critics wondering why exactly a film set in medieval China features two white leads saving the day.
Matt Damon has repeatedly defended his role in the film and urged detractors to see it before rushing to judgment.
We love you, Matt, but we're going to be judging this accent for years to come. Sorry, buddy.
DailyEdge is on Snapchat! Tap the button below to add!