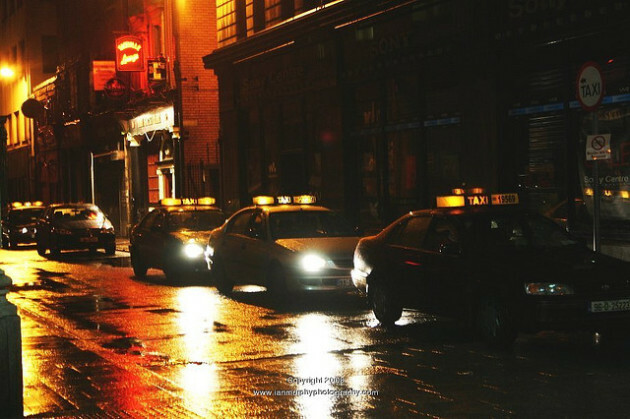 IanMurphy IanMurphy
TONIGHT IS THE fabled Leaving Cert results night, and one taxi man is going above and beyond to be sound to the students.
Joe Maxi Taxis – real name Joe Freeley – runs his taxi out of Ballyhaunis, Mayo and won't be charging Leaving Certs going home tonight, but he will have a collection box in the back for charity.
Speaking to DailyEdge.ie, Joe explained the thinking:
I know this is a stressful time for kids around the exams. Not everybody is out celebrating and giving free lifts is the least I can do.
It's something I thought I would do to help out Pieta House and the work they do. I reared eight healthy children but some people aren't as lucky.
It's the second year in a row that Joe has used the Leaving Cert results night to collect cash for a charity in need.
Facebook Facebook
Joe sees Pieta House - the centre for the prevention of self-harm or suicide – as the perfect partner for the Leaving Cert collection:
It's a good opportunity to highlight that there is help out there. The teenagers don't need to pretend they are feeling good if they aren't.
It's a midweek night and I'm working anyway. At least the parents know that the taxi is there to get the kids home safe, and that's the main thing.
Earlier today, he was presented with the official authorisation from Pieta House.
And Joe says that the collection box brings out the best in everyone:
Last year I collected a hell of a lot more than I would have for the charity than the fares would have taken in. The generosity of the kids really comes through.
hat-tip Joe.ie